Showing
10
of 12 results for
With populations aging all around the world, awareness of intergenerational relationships and associations surrounding old age is becoming urgent. Connecting Childhood and Old Age in Popular Media caters to this urgency and contributes to age literacy by supplying insights into the connection between childhood and senescence to show that people are aged by culture.
---
---
An unparalleled exploration of the power of art and the impulse of creation
---
---
A comprehensive survey of the health care crisis in one of the nation's poorest states
---
---
Documents the projects one New Deal agency erected in one southern state and places these in social and political context. Based on extensive research in the National Archives and substantial field work within the state, Robert D. Leighninger has gathered the story of the establishment of the PWA and the feverish building activity that ensued.
---
---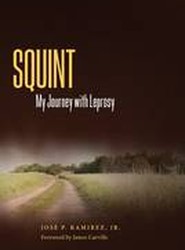 ---
---
---
The herpes simplex viruses are capable of causing a wide variety of infections, including genital herpes, which affects 1-in-5 people. This work talks about the virus, its various strains, the way in which it is transmitted, its symptoms, and the most effective treatments for fighting infections and after-effects.
---
---
Cancer is one of the world's most feared diseases. Yet, the past decades have seen major revolutions in cancer therapy and steadily growing hopes for a cure. This volume provides a look at how medical professionals are treating the disease.
---
---
---