Showing
10
of 16 results for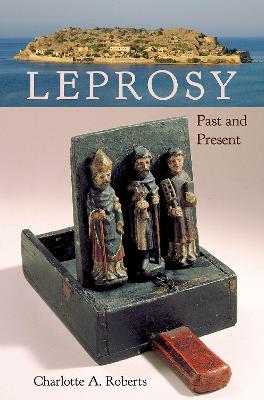 Through an unprecedented multidisciplinary and global approach, this book documents the dramatic 7,000-year history of leprosy using bioarchaeological, clinical, and historical information from a wide variety of contexts, dispelling many longstanding myths about the disease.
---
---
Find out how the proteins within muscle can be manipulated to reduce recovery times for individuals who are bedridden. Learn how older, elite athletes have resisted the inevitable degeneration that comes with aging. Step inside the lab where a researcher is uncovering the origins of cancer cachexiaa wasting syndrome.
---
---
Highlighting the long unacknowledged role of a group of pioneering professional women, The Public Health Nurses of Jim Crow Florida tells the story of healthcare workers who battled racism in a state where white supremacy formed the bedrock of society.
---
---
Helps teachers effectively prepare students for seldom-taught issues that arise daily in the practice of clinical medicine. In this volume, experienced clinician-educators offer real-world examples of various pedagogical and clinical scenarios, providing evidence- and theory-based approaches to managing them.
---
---
Until now, there has been no one text that discusses the norms, beliefs, and behaviours that affect how societies respond to HIV/AIDS around the world. This volume synthesizes data from anthropology, psychology, sociology, biology, and medicine, and incorporates the author's more than two decades of work in the field.
---
---
Tracing evidence of mind-altering substances across a diverse range of ancient cultures, this collection explores how and why past civilizations harvested, manufactured, and consumed drugs. Case studies examine the use of stimulants, narcotics, and depressants by hunter-gatherers who roamed Africa and Eurasia, prehistoric communities in North and South America, and Maya kings and queens.
---
---
---
Explores the complicated landscape of diabetes research and offers a glimpse of the extraordinarily difficult, and sometimes serendipitous, ways in which breakthroughs occur. Jump into the trenches with the doctors, scientists, and research nurses at the Diabetes Institute to learn about the challenges associated with developing treatments.
---
---
The experts at the University of Florida's Emerging Pathogens Institute (EPI) make it their mission to answer baffling questions. The Disease Detectives takes you inside the EPI, where more than 200 investigators, including geographers, pediatricians, epidemiologists, and even ecologists, join forces to study and combat pathogens that cause diseases in plants, animals, and humans.
---
---
Cuba has more medical personnel serving abroad - over 50,000 in 66 countries - than all of the G-7 countries combined and more than the World Health Organization. In Healthcare Without Borders, John Kirk examines the role of Cuban medical teams in disaster relief, biotechnology joint ventures, and in the Latin American School - the largest medical faculty in the world.
---
---