Showing
10
of 65 results for
Traces the history of the British General Medical Council to reveal the persistence of hierarchies of gender, national identity, and race in determining who was fit to practice British medicine.
---
---
Examines the emergence of Brazilian psychiatry during a period of national regeneration, demonstrating how sociopolitical negotiations can shape psychiatric professionalization
---
---
How did epidemics, zoos, German exiles, methamphetamine, disgruntled technicians, modern bureaucracy, museums, and whipping cream shape the emergence of modern neuroscience?
---
---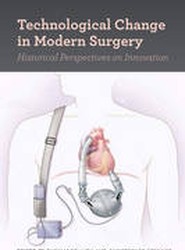 Examining the complex dynamics of medical treatment options and the variable character of surgical technologies, this volume broadens and transcends the notion of technological innovation.
---
---
The first book to provide a social and cultural history of bacteriology in colonial India, situating it at the confluence of colonial medical practices, institutionalization, and social movements.
---
---
Presents historical perspectives on the theory, practices, and policies of nutrition science in Western Europe and the United States from the 1860s to the 1960s.
---
---
An invaluable reference work chronicling the lives of over 200 women who received medical degrees in the United States before the Civil War.
---
---
Explores the complex interactions between French medicine and Vietnamese childbirth traditions, documenting the emergence of a plural system of maternity services that incorporated both biomedical knowledge and local birthing traditions.
---
---
Reveals the history of the individuals who worked to make psychiatry more available to Harlem's black community in the early Civil Rights Era.
---
---
The life and influential career of neurologist Robert J. Joynt, MD, PhD., who in 1996 became the first chair of the Department of Neurology at the University of Rochester.
---
---