Showing
10
of 38 results for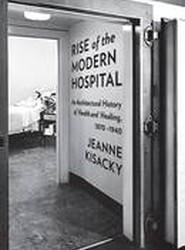 Examines hospital design in the United States from the 1870s through the 1940s. Jeanne Kisacky reveals the changing role of the hospital within the city, the competing claims of doctors and architects for expertise in hospital design, and the influence of new medical theories and practices on established traditions.
---
---
An in-depth study of the English neurologist and polymath Sir Henry Head (1861-1940). Head bridged the gap between science and the arts. He was a published poet who had close links with such figures as Thomas Hardy and Siegfried Sassoon. His research into the nervous system and the relationship between language and the brain broke new ground.
---
---
The Andean Wonder Drug uses the story of cinchona bark to demonstrate how the imperial politics of knowledge in the Spanish Atlantic ultimately undermined efforts to transform European science into a tool of empire.
---
---
Explores how a group of American and British life scientists contributed to gerontology's development as a multidisciplinary field. It examines the foundational "biosocial visions" they shared. Hyung Wook Park shows how these visions shaped popular discourses on aging, directly influenced the institutionalization of gerontology, and reflected the biases of their founders.
---
---
Michael Zeheter offers a probing case study of the environmental changes made to fight cholera in two markedly different British colonies: Madras in India and Quebec City in Canada. He examines the complex political and economic factors that came to bear on the reshaping of each colony's environment and the urgency placed on disease control.
---
---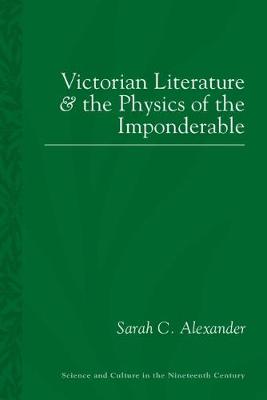 The Victorians were obsessed with the empirical but were frequently frustrated by the sizeable gaps in their understanding of the world around them. This study examines how literature and popular culture adopted the emerging language of physics to explain the unknown or i?1/2imponderablei?1/2.
---
---
Explores the rise of scientific medicine and its impact on Victorian popular culture. Chapters include an examination of Charles Dickens's involvement with hospital funding, concerns over milk purity and the theatrical portrayal of drug addiction, plus a whole section devoted to the representation of medicine in crime fiction.
---
---
---
---
---