Showing
10
of 18 results for
Fat Planet represents a collaborative effort to consider at a global scale what fat stigma is and what it does to people.
---
---
The contributors to this volume propose that the helpless infant has played a role in human evolution equal in importance to those of man the hunter and woman the gatherer. "
---
---
For more than twenty years Josie Mendez-Negrete has endured the emotional journey of watching her son Tito struggle with schizophrenia. Her powerful account is the first memoir by a Mexican American author to share the devastation and hope a family experiences in dealing with this mental illness.
---
---
Community Health Narratives: A Reader along with its companions Global Health Narratives: A Reader for Youth and Environmental Health Narratives: A Reader for Youth (UNM Press), provides a comprehensive curriculum that examines people's health experiences across cultures and nations.
---
---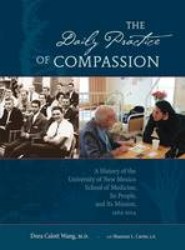 Rich with anecdotes and personality, Dora Calott Wang's account is a must-read for anyone curious about health care in New Mexico.
---
---
"This memoir of the experiences of a neurosurgery resident at a busy trauma center provides a rare window into the training of doctors who operate on patients' brains and spinal cords. Kaloostian's account describes the life-saving feats and tragic failures that are daily realities of twenty-first-century neurosurgery"--Provided by publisher.
---
---
"This is a memoir about a father's illness and death from early onset Alzheimer's disease and will be helpful to other people who find themselves in the position of caring for a demented family member. The author's father, Ross Ward, was the founder of Tinkertown, the folk art museum located on the highway to Sandia Peak"--
---
---
---
---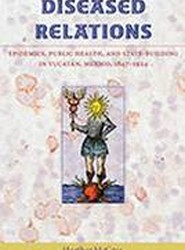 ---