Showing
10
of 15 results for
San Francisco's Queen of Vice uncovers the story of one of the most skilled, high-priced, and corrupt abortion entrepreneurs in America. Even as Prohibition was the driving force behind organized crime, abortions became the third-largest illegal enterprise as state and federal statutes combined with changing social mores to drive abortionists into hiding. Inez Brown Burns, a notorious socialite and abortionist in San Francisco, made a fortune providing her services to desperate women throughout California. Beginning in the 1920s, Burns oversaw some 150,000 abortions until her trial and conviction brought her downfall.
---
---
French-colonial Tunisia in the late nineteenth and early twentieth centuries witnessed shifting concepts of identity, including varying theories of ethnic essentialism, a drive toward "modernization," and imperialist interpretations of science and medicine. As French colonizers worked to realise ideas of a "modern" city and empire, they undertook a program to significantly alter the physical and social realities by which the people of Tunisia lived, often in ways that continue to influence life today.
---
---
Anthropologist Alyson O'Daniel analyses the abstract debates about health policy for the sickest and most vulnerable Americans, as well as the services designated to help them, by taking readers into the daily lives of poor African American women living with HIV disease at the advent of the 2006 Treatment Modernization Act.
---
---
---
Public lectures delivered at two separate venues, the Sheldon Art Museum in Lincoln, Nebraska, and Kaneko, in Omaha, Nebraska.
---
---
---
---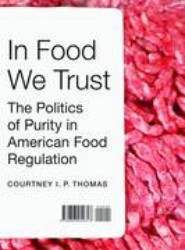 ---
The first American Indian dentist in the United States, George Blue Spruce Jr's life story reaches back to the ancient Pueblo culture cherished by his grandparents and parents and extends to state-of-the-art dentistry and the current needs of the American Indian people.
---
---
Memoir about living without healthcare in America
---
---