Showing
10
of 16 results for
In this diverse and compelling collection, an international group of scholars analyzes the historical connections between Buddhism and healing in medieval China and Japan. They focus on the transnationally conveyed aspects of Buddhist healing traditions as they moved across geographic, cultural, and linguistic boundaries.
---
---
Tells a forgotten story of silence, suffering, and transgressions in the colonial Pacific. This book offers new insights into a history of Fiji by entering the Pacific Islands' most enduring psychiatric institution - St Giles Psychiatric Hospital - established as Fiji's Public Lunatic Asylum in 1884.
---
---
In this groundbreaking work, Susan L. Burns examines the history of leprosy in Japan from medieval times until the present. At the centre of Kingdom of the Sick is the rise of Japan's system of national leprosy sanitaria, which today continue to house more than 1,500 former patients, many of whom have spent five or more decades within them.
---
---
Places women and gender at the centre of modern medical transformations in Korea. This book outlines the professionalization of medicine, nursing, and midwifery, tracing their evolution from new legal and institutional infrastructures in public health and education, and investigates women's experiences as health practitioners and patients.
---
---
Published April, 2017
By
Winona K Mesiona Lee
,
Mele A Look
,
Nina Beckwith
,
Richard Kekuni Blaisdell
,
S Kalani Brady
,
Rebecca Delafield
,
Sasha Nkht Fernandes
,
Courtney K Gaddis
,
Akolea K Ioane
,
Iwane
,
Joseph Keawe'aimoku Kaholokula
,
Benjamin Young
and
'Anela K. Nacapoy Iwane
Publisher:
University of Hawai'i Press
Rating:
in-stock
This pioneering collection highlights the historic, groundbreaking, and fascinating work done by doctors, researchers, and healthcare providers to improve the life of Native Hawaiians and Pacific Islanders. The majority of the thirty-three contributors are affiliated with the Department of Native Hawaiian Health of the John A. Burns School of Medicine at the University of Hawai'i.
---
---
Offers a "how-to" manual for health educators on the instructional use of three-dimensional, computer-generated virtual environments that can be inhabited simultaneously by many participants; commonly called "multi-user virtual learning environments" or MUVE. This is a step-by-step handbook for novice and experienced MUVE teachers alike.
---
---
Here, in plain language, is the definitive guide for taking control of your life and imbuing it with greater meaning and productivity. Constructive Living is an action-based way of looking at the world that combines good, old-fashioned straight talk and the celebrated Japanese psychotherapies Morita and Naikan.
---
---
---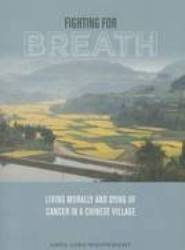 ---
---