Showing
10
of 102 results for
---
---
---
In recognition of the need to improve sexual, reproductive, maternal, newborn and adolescent health (SRMNAH), this publication focuses on the availability, accessibility, acceptability and quality of midwifery services and the pivotal role midwifes play within the wider SRMNAH workforce.
---
---
---
Assesses the levels and effects of exposure to ionizing radiation. The scientific annexes provide the supporting scientific rationale for UNSCEAR's 2019 report. Annex A focuses on evaluation of selected health effects and inference of risk. Annex B focuses on the evaluation of lung cancer from exposure to radon.
---
---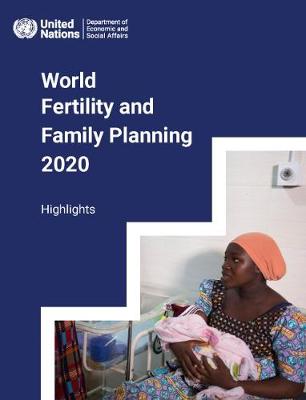 Presents key findings and messages regarding the relationship between contraceptive use and fertility, for 195 countries or areas of the world. These highlights will draw mainly from World Population Prospects 2019, and model-based estimates and projections of family planning indicators 2019.
---
---
Contains information about the licit movement of the internationally controlled narcotic drugs included in the Schedules of the 1961 Single Convention on Narcotic Drugs. This includes information on cultivation of opiate raw materials; and on the manufacture of consumption, utilization and stocks of opiates and opioids.
---
---
Aims to improve the understanding of the world's drug problem and to contribute towards fostering greater international cooperation for countering its impact on health, governance and security. The report includes an updated overview of recent trends on production, trafficking and consumption for non-medical purposes of key controlled substances.
---
---
Provides up-to-date comprehensive statistics as well as assessments of annual medical and scientific requirements concerning psychotropic substances; the various levels of consumption of groups of the substances, and also the prohibitions and restrictions relative to their export and import.
---
---