Showing
10
of 11 results for
A uniquely hopeful exploration of the impact of Alzheimer's Disease. This book combines the compelling story of Jamie Tyrone, a self-proclaimed "lab rat" diagnosed with a 91 percent chance of contracting AD, with the medical expertise of Dr. Marwan Sabbagh, a leading authority on Alzheimer's and dementia.
---
---
The page-turning, never-before-told story of Kim Campbell's rollercoaster thirty-four-year marriage to music legend Glen Campbell, including how Kim helped Glen finally conquer his addictions only to face their greatest challenge when he was diagnosed with Alzheimer's disease.
---
---
Dale Earnhardt Jr reflects on the recent events of his career---his 2016 concussion and his decision to retire from racing full-time in the NASCAR Cup Series.
---
---
Diagnosed with a 91 percent risk of developing Alzheimer's disease because of her genes, retired nurse Jamie Tyrone has teamed up with Dr. Marwan Sabbagh, a leading neurologist, to create a clear, helpful guide for exploring the risks of genetic testing and for living productively in the shadow of Alzheimer's.
---
---
Looking at a decade's worth of chronic pain, a promise from God helped Joanne stand firm until He ultimately heals her.
---
---
---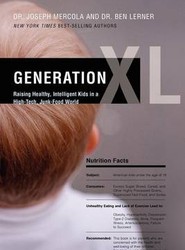 ---
Bestselling author Jordan Rubin, with David Remedios, M.D., shows how to adopt the 7 Keys in The Great Physician's Rx for Health and Wellness to focus aggressively on diabetes and develop a game plan against it.
---
---
Presenting eye-opening evidence that casts serious doubt on the truthfulness of reports about the virus's ability to transmit, and its mortality rates around the world, renowned physician Dr. Joseph Mercola reveals the secrets about the great bird flu hoax.
---
---
---