Showing
10
of 56 results for
---
While the loss of sight may be understood as a disability, blind people in the Tokugawa period (1600-1868) could thrive because of disability. The blind of the era were prominent across a wide range of professions. Blind in Early Modern Japan illustrates the breadth and depth of those occupations.
---
---
Explores emotions and US policing. Utilizing a mix of clinical case studies, autotheory, and ethnographic research, Jessi Lee Jackson examines the emotional and psychological forces that shape US police power.
---
---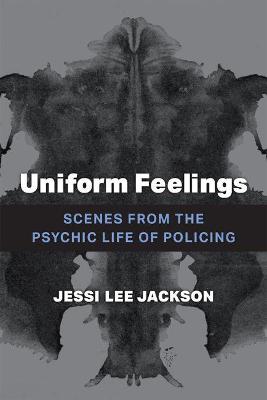 Sheds light on the emotional dynamics behind policing with an eye toward its abolition.
---
---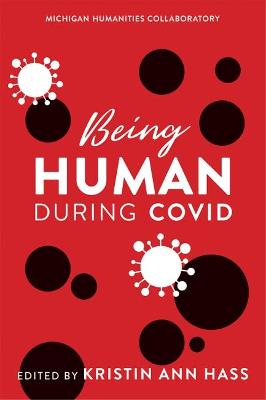 Documents the first year of the pandemic in real time, bringing together humanities scholars from the University of Michigan to address what it feels like to be human during the COVID-19 crisis.
---
---
Responds to a need in improvisation studies for more work that addresses the diversity of global improvisatory practices and argues that by beginning to understand the particular, material experiences of sonic realities that are different from our own, we can address the host of other factors that are imparted or sublimated in performance.
---
---
Identifies key threads in the global comparative discussion that continue to shed light on COVID-19 and shape debates about what it means for scholarship in health and comparative politics. The book's coverage is global, with a wide range of key and exemplary countries, and contains a mixture of comparative, thematic, and templated country studies.
---
---
Historians are increasingly looking at the sacrifices Germans had to make during World War II. In this context, Svenja Goltermann has taken up a particularly delicate topic, German soldiers' experience of violence during the war, and repercussions of this experience after their return home.
---
---
Now in its second edition, Harlan Platt has revised, updated, and expanded this classic text to include a new chapter on bankruptcy law, a profile of the turnaround manager, and an overview of the typical turnaround engagement. This book cuts to the heart of the patterns, procedures, and pitfalls of bringing a corporation back to life and health.
---
---
Examines the intersections of medically trained authors and history, in the period 1450 to 1650. Rather than studying medicine and history as separate disciplinary traditions, Nancy Siraisi calls attention to their mutual interaction in the rapidly changing world of Renaissance erudition.
---
---