Showing
8
of 8 results for
A brutal siege. A forgotten heroine. A war-torn romance. And a historian determined to uncover the truth.
---
---
---
---
In Paper Dollhouse, Dr. Lisa Masterson traces her inspiring life, heartfully retelling an upbringing that had her resourceful and resilient single mother break away from family in the segregated South to find new opportunities.
---
---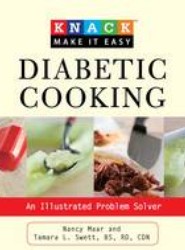 In addition to its 350 recipes, Knack Diabetes Cookbook provides helpful ideas for techniques that capture good flavor without bad ingredients. Each main recipe is accompanied by the American Diabetic Association exchange.
---
---
Combining stretching exercises and massage therapy, this volume guides readers in understanding the muscle tone and overall health of their equine companions. It is divided into four main sections which focus on a specific part of the horse's anatomy: the head and neck; shoulders and front legs; back and belly; and, hindquarters and hind legs.
---
---
---
Every year thousands of people rescue and adopt previously abused animals. This title serves as a guide to going through the correct channels, and ensuring your horse receives the best you can offer. It offers advice from vets and equine behaviourists on how horses deal with the physical and mental stresses of acclimatising to surroundings.
---
---