Showing
10
of 15 results for
30-Second Biochemistry presents the subject's 50 most important ideas, breaking down the proteins, carbohydrates and more to explain the science of living organisms.
---
---
30-Second Genetics charts the most extraordinary discoveries, from the fundamentals of cell biology to the almost unbelievable advances in DNA sequencing and stem cell technology.
---
---
What does the Hippocratic oath actually say? Who originally discovered antibiotics? And when were hospitals invented? Find out the answers to these questions and many others in 30-Second Medicine. Taking the story from the first "medicines" direct from nature to today's keyhole surgery, and with a look toward future developments, it's an engrossing journey.
---
---
Anatomy: A Crash Course takes you on a journey through the human body, dissecting each body part and looking at the systems linking them together.
---
---
---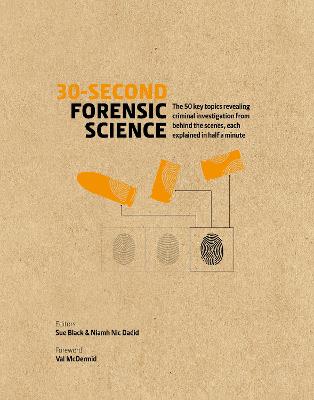 Humanity's most appalling crimes are solved by experts presenting painstakingly gathered evidence to the court of law.
---
---
Secrets of Bach Flower Remedies is an accessible guide that will teach you how to utilise safe and simple remedies and enable your emotions to flow freely and positively.
---
---
Kitchen pharmacy meets natural beauty wisdom in this classic compendium of plant-powered health and beauty recipes.
---
---
Statistics show insomnia is of pandemic proportions, our bodies insist on sleep, without it, we die. The Science of Sleep offers an accessible, illustrated understanding of the science behind sleep.
---
---
30-Second Anatomy dissects the workings of everything from your heart to your brain into 30-second summaries, this is the quickest way to understand the structures and systems that are you.
---
---