Showing
10
of 23 results for
The book offers a very personal glimpse into the hidden world of the military field hospital where patients struggled with pain and trauma, and nurses fought to save lives and preserve emotional integrity. Kate Luard was already a war veteran when she arrived in France in 1914, aged 42, having served in the Second Boer War.
---
---
The photographs in this fascinating illustrated history will stir the memory of all those who have entered The Royal Hospital Haslar, as either staff or patients, and provide a unique record of a singular and celebrated institution.
---
---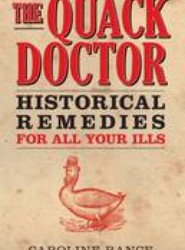 Featuring entertaining advertisements from the nineteenth and early twentieth centuries, this book investigates the inventive ways in which quack remedies were promoted - and suggests that the people who bought them should not be written off as gullible after all.
---
---
The new series of Spellmount Military Memoirs provides rare and sought-after texts for the collector of classic historical works, together with rigorously selected personal narratives never before in print - destined to become classics in their own right. Through the Indian Mutiny is one such text.
---
---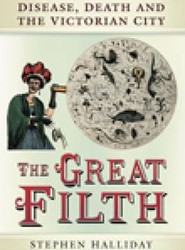 Stephen Halliday tells the fascinating story of how these individuals fought opposition from politicians, taxpayers and often their own colleagues to overcome these diseases and make the country a safer place for everyone to live.
---
---
Was Winston Churchill Fit to Rule? Why was Marie Antoinette's wedding night a let down? What really cost Napoleon his victory at Waterloo? What killed Jane Austen?
---
---
Using recently released material from the National Archives and Turner's own words, Starns re-analyses the Pacific conflict against a backdrop of one person's incredible fortitude and strength, and brings the story of a remarkable woman to life.
---
---
Throughout the Victorian period, life-threatening diseases were no respecter of class, affecting rich and poor alike. However, the medical treatment for such diseases differed significantly, depending on the class of patient. The wealthy received private medical treatment at home or, later, in a practitioner's consulting room.
---
---
Presents an account of veterinary life that traces Ivor Smith's early days as a student at university through to setting up his own practice in the Cotswolds, recounting a memorable 40 years in the profession. This title is suitable for animal lovers and those who know the Cotswolds.
---
---
The Radcliffe Infirmary holds a special place in the history of medicine. It was here that penicillin was first used to treat infections, the first accident service was set up, and a flying squad to go to the aid of mothers in crisis in childbirth was created. This work presents a picture of hospital life since the Infirmary's foundation in 1770.
---
---