Showing
10
of 20 results for
---
---
---
This is the eventful story of the nurses who since 1918 have worn the grey-blue uniform of the RAF, from the Great War to D-Day; Their main field of expertise is their skill for in-flight nursing, caring for very sick patients while flying back to hospitals in the UK.
---
---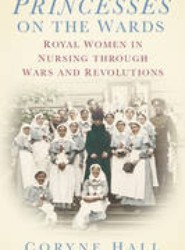 Empress Alexandra of Russia, Queen Marie of Romania, Princess Marina, Duchess of Kent, and Princess Alice of Greece (mother of the Duke of Edinburgh) were just a few of Queen Victoria's relatives who set an example of service well beyond that considered necessary for their rank.
---
---
In this fundamentally important work, Professor Brendan Kelly explores the background to Irish psychiatry in the nineteenth and early twentieth centuries, charting its progress and development. They are filled with a sense of the powerlessness of those detained and the dedicated - and sometimes misguided - enthusiasm of those trying to help.
---
---
The book offers a very personal glimpse into the hidden world of the military field hospital where patients struggled with pain and trauma, and nurses fought to save lives and preserve emotional integrity. Kate Luard was already a war veteran when she arrived in France in 1914, aged 42, having served in the Second Boer War.
---
---
The photographs in this fascinating illustrated history will stir the memory of all those who have entered The Royal Hospital Haslar, as either staff or patients, and provide a unique record of a singular and celebrated institution.
---
---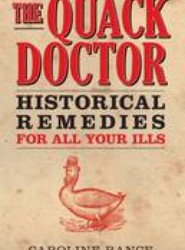 Featuring entertaining advertisements from the nineteenth and early twentieth centuries, this book investigates the inventive ways in which quack remedies were promoted - and suggests that the people who bought them should not be written off as gullible after all.
---
---