Showing
10
of 23 results for
The story of how three individuals conquered the plague of the sea
---
---
A poignant look at the lives, experiences and identity of the asylum seekers and refugees that have come to Britain's shores
---
---
A new paperback edition of Paul Chambers' critically-acclaimed Victorian history
---
---
The story of the one woman who, against all odds, stopped Thalidomide in its tracks because it poisoned a nation
---
---
The story of three London hospitals during the Blitz, in the words of the nurses who worked there.
---
---
---
Fair Mile was more than just a psychiatric hospital; Drawing on county records, first-hand accounts and archive photographs, Fair Mile Hospital describes the ethos of the Victorian asylum builders and the development of the facility that treated thousands of patients over four generations.
---
---
---
This is the eventful story of the nurses who since 1918 have worn the grey-blue uniform of the RAF, from the Great War to D-Day; Their main field of expertise is their skill for in-flight nursing, caring for very sick patients while flying back to hospitals in the UK.
---
---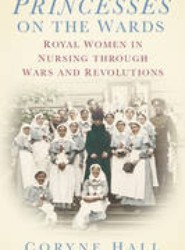 Empress Alexandra of Russia, Queen Marie of Romania, Princess Marina, Duchess of Kent, and Princess Alice of Greece (mother of the Duke of Edinburgh) were just a few of Queen Victoria's relatives who set an example of service well beyond that considered necessary for their rank.
---
---