Showing
9
of 9 results for
From a pioneer in trauma therapy, a resource to help survivors develop a repertoire of positive strategies that combat the negative effects of trauma and PTSD
---
---
A practical yet personal guide to the medical and emotional facets of breast cancer, from a woman who's made her living researching the disease-and lived through it herself
---
---
From a leading addiction expert, a desperately needed medical guide to understanding, treating, and finally defeating opioid use disorder.
---
---
From a New York Times bestselling author and lifelong runner, a groundbreaking guide to fighting depression and anxiety one run at a time.
---
---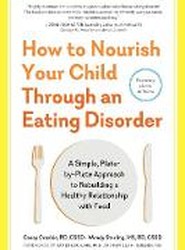 Paired with therapy, this intuitive, visual method is the best way to support your child on the path to recovery. Plus, the authors cover how to talk about diet and weight, what to do while traveling, what to expect from your child's doctor, and much more.
---
---
---
---
Addresses the unique concerns of those coming to veganism later in life, with guidance on: the nutritional needs that change with aging; how your diet choices can reduce your odds of developing heart disease, diabetes, cancer, and other conditions; easy steps for going vegan; and, o discuss your decision to go vegan with friends and family.
---
---