Showing
10
of 19 results for
In antebellum New Orleans, whites and Blacks died in droves from yellow fever. But the fortunes of survivors were less equal. Kathryn Olivarius explores the resulting framework of "immunocapital." For whites, immunity signaled creditworthiness. For enslaved Blacks, immunity enhanced their exploitability, relegating them to the harshest labor.
---
---
Standard histories of infectious disease celebrate brilliant minds such as Florence Nightingale, John Snow, and Robert Koch. In this unorthodox telling, Jim Downs focuses on a forgotten group of contributors: the conscript soldiers, colonial subjects, and enslaved people whose bodies were the experimental matter on which medical progress relied.
---
---
---
Physicians were essential to the Manhattan Project, keeping participants and Americans near test sites safe from radiation. But they also downplayed the risks when military exigency demanded. James Nolan tells the story of these conflicted healers, who used their medical authority to enable the most lethal form of warfare humanity has yet devised.
---
---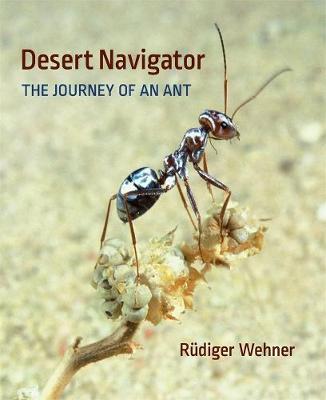 Cataglyphis ants can set out across vast expanses of desert terrain in search of prey, and then find the shortest way home. Rudiger Wehner has devised elegant experiments to unmask how they do it. Through a lively and lucid narrative, he offers a firsthand look at the extraordinary navigational skills of these charismatic creatures.
---
---
Virtually all theories of how humans have become a distinctive species focus on evolution. Here, Michael Tomasello proposes a complementary theory focused on ontogenetic processes. Built on the essential ideas of Vygotsky, his data-driven model explains how those things that make us most human are constructed during the first six years of life.
---
---
Adam Wilkins draws on studies of nonhuman species, the fossil record, genetics, and molecular and developmental biology to reconstruct the evolution of the human face and its inextricable link to our species' evolving social complexity. The neural and muscular mechanisms that allowed facial expressions also led to speech, which is unique to humans.
---
---
Knowing where things are seems effortless. Yet our brains devote tremendous power to figuring out simple details about spatial relationships. Jennifer Groh traces this mental detective work to show how the brain creates our sense of location, and makes the case that the brain's systems for thinking about space may be the systems of thought itself.
---
---
Do people with mental disorders share enough psychology with other people to make human interpretation possible? Jonathan Glover tackles the hard cases-violent criminals, people with delusions, autism, schizophrenia-to answer affirmatively. He offers values linked with agency and identity to guide how the boundaries of psychiatry should be drawn.
---
---
---