Showing
10
of 26 results for
Describes the crucial f contributions of military flight surgeons who routinely risked their lives in test aircraft, research balloons, pressure chambers, or parachute harnesses. Maura Phillips Mackowski also reveals the little-known but vital contributions of German emigre scientists whose expertise created a hybrid specialty: space medicine.
---
---
James Henry ""Red"" Duke Jr was an icon of twentieth-century medicine, a pioneer and visionary, and a lifelong son of Texas. Bryant Boutwell's entertaining and meticulously researched biography of Red Duke not only pays tribute to a great surgeon and his influence but also crafts a detailed and intimate portrait of the man behind the larger-than-life television image.
---
---
In this first comprehensive biography of Dr. Arthur Edward Spohn, Jane Clements Monday, Frances Brannen Vick, and Charles W. Monday Jr illuminate the remarkable nineteenth-century story of a trailblazing physician who helped to modernize the practice of medicine in Texas. This biography of a medical pioneer recreates the medical, regional, and family worlds in which Spohn moved.
---
---
In 2012, Richard E. Wainerdi retired as president and chief executive officer of the Texas Medical Center after almost three decades at the helm. During his tenure, Wainerdi oversaw the expansion of the center into the world's largest medical complex. William Henry Kellar traces Wainerdi's remarkable life story.
---
---
Christian Gaillard takes readers on a tour of his own ""gallery of the mind"", examining works of art from throughout history that have moved, challenged, and changed him. He also explores instances where particular works of art have proven deeply significant in his or his colleagues' understanding of their analyses and their ability to serve as capable guides on the journey toward self-awareness.
---
---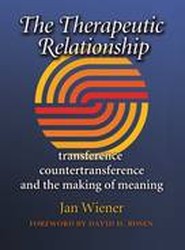 The aim in this important book is to lay the groundwork for the development of a ""more contemporary Jungian approach"" to working with transference and countertransference dynamics within the therapeutic relationship. Jan Wiener's work is also informed by knowledge from other fields, such as philosophy, infant development, neuroscience, and the arts.
---
---
Explores for the first time the transformation of popular understandings of mental health, the reform of scandal-ridden hospitals and institutions, the emergence of community mental health services, and the extension of mental health services to minority populations around the state of Texas.
---
---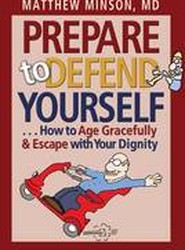 At a time when the baby boom generation looks forward to life as seventy-somethings, Dr. Matt Minson turns in his second book to the multiple challenges of aging. Written with the insight and humour of a medical insider, this wise and witty guide is anchored in the American concepts of life, liberty, and the pursuitof happiness as they apply to an aging population.
---
---
Brothers and Sisters explores the tension between the myth and reality of brothers and sisters in a variety of cultures and through the poignant brother-sister stories in the Bible.
---
---
Provides a unique perspective on the indispensable role the M.D. Anderson Foundation played in the creation of the Texas Medical Center. It also offers a case study of how public and private institutions worked together to create this veritable city of health that has since become the largest medical complex in human history.
---
---