Showing
10
of 13135 results for
Implantation is a complex phenomenon, still not thoroughly understood, involving the embryo and the endometrium. Successful implantation is considered to stem from an efficient combination of various embryo and/or maternal factors. Repeated failure of any of these factors or of their combination might decrease the chance of implantation and eventually lead to recurrent implantation failure.
---
---
The Manual of Hypertension of the European Society of Hypertension reflects emerging concepts that have the potential to impact diagnostic and therapeutic approaches to hypertension.
---
---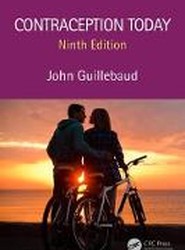 The fully updated ninth edition of this bestselling handbook summarizes concisely but fully the methods of contraception, of which there are more now than were ever available to previous generations. This is a practical guide and includes newly launched intrauterine contraceptives. It also explains why new regimens for oral contraception should replace the standard 21/7 ritual that is suboptimal, despite being the norm for the past 60 years.
---
---
Published in 1991: This book explores the possibilities of protecting the heart against stress and ischemia through adaptation to intermittent hypoxia or to mild, nondamaging stress exposure. These possibilities are based on studies that show an increase in the potency and efficiency of stress-limiting systems when subjected to repeated stress actions, adaptation to high altitude hypoxia, or adaptation to increased physical loads.
---
---