Showing
6
of 6 results for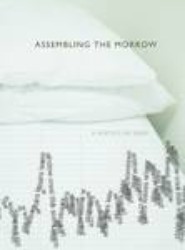 Sleep is a legible phenomenon of recorded brain waves -- groups of neurons firing in a visible choir.
---
---
Poems mine the archival record of Canada's anti-Asian immigration laws at the turn of the twentieth century.
---
---
A mentally ill man's erratic behavior provokes his violent arrest and a broken jaw. Is it police brutality or self-harm?
---
---
New-format reprint of Langley's acclaimed play about the life and career of Norman Bethune, early advocate for socialized medicine.
---
---
A young man retreats into an increasingly abstract world, and sets out to reconcile the contradictory themes in his life.
---
---
The fourth and most acclaimed of Desjardins' novels creates a sensual and exotic world combining history, magic, and the bizarre.
---
---