Showing
10
of 34 results for
Completely revised and expanded, with new and emerging science for the multidisciplinary response to child abuse. This third eidtion features updated models for the investigation, diagnosis, and treatment of child abuse, as well as three all-new chapters on nonfatal strangulation in children, pregnancy in sexually abused minors, and prevention of child maltreatment.
---
---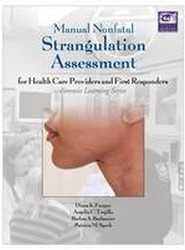 This workbook is designed to standardize anatomic nomenclature, as it relates to the head and neck, for both new and experienced sexual assault nurse examiners (SANEs) and sexual assault forensic examiners (SAFEs), first responders, medical residents and physicians, nursing students, and nurse practitioners.
---
---
Child Abuse Pocket Atlas Series, Volume 5: Child Fatality and Neglect, includes over 600 full-color crime scene photos, reenactments, and photos taken in postmortem examinations and corresponding case studies written by expert investigators that illustrate a variety of abusive and accidental causes of death.
---
---
Child Abuse Pocket Atlas Series, Volume 4: Investigation, Documentation, and Radiology, part of an ongoing series on child abuse, offers nearly 500 full-color photos detailing proper approaches to crime scene investigation, physical and postmortem examinations, and photodocumentation.
---
---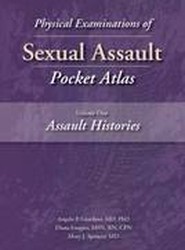 ---
---
---
Provides in-depth guidelines for the diagnosis of childhood head injuries resembling abusive trauma. This concise pocket guide covers differential diagnoses that may be confused with abusive head trauma, including birth trauma, metabolic disorders, autoimmune conditions, oncologic mimics, and infectious diseases.
---
---
---
---