Showing
10
of 31 results for
---
---
SuperShred is "destination dieting" at its best, a plan specifically designed for the impatient or the short-term goal oriented who may need to get as lean as possible as fast as possible for a date, an event, or a spring vacation. This book can be used on its own or in conjunction with the number 1 bestseller Shred.
---
---
America's top digestive dietician shares her program to vanquish bloating in a groundbreaking book that will help readers see results in a week or less!
---
---
When her daughter desperately needed a lung transplant to survive, Janet Murnaghan rallied against the outdated restrictions in healthcare that would limit her daughter's options.
---
---
Before AIDS or Ebola, there was the Spanish Flu - This narrative history marks the 100th anniversary of an epidemic that altered world history.
---
---
A doctor's riveting story of loss and hope in the world of cancer.
---
---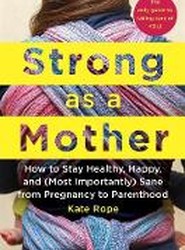 Expert, practical advice for complete mental and physical maternal health.
---
---
"The first account to endeavor to tell the story of what it feels to suffer a lifetime's worth of clinical depression from the inside out and from a woman's point of view"--
---
---