Showing
10
of 30 results for
---
America's top digestive dietician shares her program to vanquish bloating in a groundbreaking book that will help readers see results in a week or less!
---
---
Before AIDS or Ebola, there was the Spanish Flu - This narrative history marks the 100th anniversary of an epidemic that altered world history.
---
---
When her daughter desperately needed a lung transplant to survive, Janet Murnaghan rallied against the outdated restrictions in healthcare that would limit her daughter's options.
---
---
A doctor's riveting story of loss and hope in the world of cancer.
---
---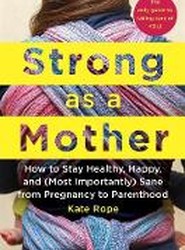 Expert, practical advice for complete mental and physical maternal health.
---
---
"The first account to endeavor to tell the story of what it feels to suffer a lifetime's worth of clinical depression from the inside out and from a woman's point of view"--
---
---
Presents the argument that technology is profoundly affecting the brains of children in a negative way.
---
---
Unbroken Brain offers a radical and groundbreaking new perspective, arguing that addictions are learning disorders and shows how seeing the condition this way can untangle our current debates over treatment, prevention and policy. Addictive behaviors fall on a spectrum - and they can be a normal response to an extreme situation.
---
---