Showing
10
of 895 results for
Simian hemorrhagic fever is an acutely fatal disease of Asian macaques caused by simian hemorrhagic fever virus (SHFV), which is currently classified as an arterivirus. This book summarizes the current scientific knowledge of SHFV and the disease it causes.
---
---
---
---
This book illustrates common diseases affecting the human nervous system using different imaging modalities derived from radiology, nuclear medicine, and neuropathology.
---
---
---
Richly illustrated, this step-by-step guide to the operative techniques involved in neck dissection benefits from the extensive experience of the authors, who provide precise surgical instructions as well as intraoperative photographs and troubleshooting tips.
---
---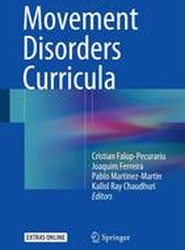 This book offers a complete overview on movement disorders. It guides the reader from the phenomenology to the diagnosis and differential diagnosis, examination and treatment. Includes a DVD that  illustrates the different types of movement disorders.
---
---