Showing
10
of 109 results for
This book provides a unique and comprehensive overview of minimally invasive (MI) surgical options for the treatment of pancreatic diseases.
---
---
This book aims to equip readers with a better understanding of neuroendocrine tumors of the abdomen and explains how to manage them optimally by making use of novel therapeutic options that represent major advances on previous treatments.
---
---
---
This book discusses in detail the full range of behavioral phenomena observed during the final 15 weeks of gestation, with careful analysis of their mutual relationships. Features outstanding photographic material and instructive graphs.
---
---
This book covers every aspect of humeral fractures from the proximal to the distal tip, including surgical and nonsurgical treatment, rehabilitation and more. Common fixation techniques are described with the help of high-quality illustrations.
---
---
---
---
---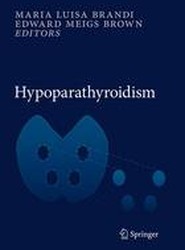 This book provides essential information on the pathology, diagnosis, and treatment of disorders of the parathyroid glands. It features coverage of a wide range of hyperparathyroid and hypoparathyroid disorders.
---
---
---