Showing
10
of 1930 results for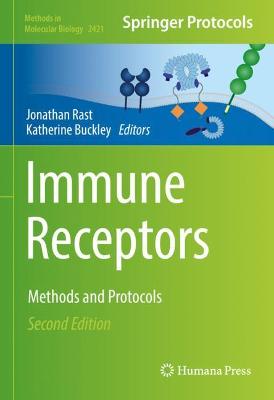 ---
Written for the highly successful Methods in Molecular Biology series, chapters include introductions to their respective topics, lists of the necessary materials and reagents, step-by-step, readily reproducible laboratory protocols, and tips on troubleshooting and avoiding known pitfalls.
---
---
---
This detailed book highlights several emerging areas in the implementation of green chemistry in medicinal chemistry drug discovery with a specific focus on their application to the expeditious discovery of new biologically active entities.
---
---
This detailed volume provides a robust set of methods to understand variation between patients with ovarian cancers, in vitro models to better study different stages of the disease, and in vivo models to test therapies.
---
---
This volume explores the latest techniques used by researchers to study directed evolution (DE) at each stage of the Design-Build-Test-Learn cycle.
---
---
This second edition includes a collection of antigen production and delivery strategies for vaccine development in veterinary species.
---
---
This volume contains a comprehensive collection of laboratory protocols used by researchers to analyze varied aspects of non-alcoholic steatohepatitis (NASH).
---
---
Beginning with an assortment of methods for the isolation of NK cells and NK cell differentiation, the volume continues with methodologies for functional tests, such as cytotoxicity, viral infection, and metabolism assays, as well as clinical applications of NK cells.
---
---