Showing
10
of 890 results for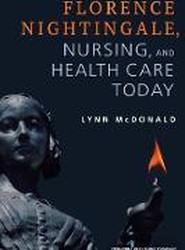 ---
Based on the belief that mindfulness is a critical component in the delivery of EMDR, this innovative text integrates mindfulness-informed practice with EMDR therapy to create an effective new approach for healing trauma. Based on current evidence-based research, the book demonstrates how clinicians can conceptualize and deliver trauma focused care in both mental health and addiction treatment.
---
---
Reorganized and updated to deliver practical guidelines for evidence-based curricular change and development, the fourth edition of this classic text highlights current research in nursing education as a springboard for graduate students and faculty in their quest for research projects, theses, dissertations, and scholarly activities.
---
---
---
This easy-access clinical guide to over 70 commonly seen symptoms describes a step-by-step process for obtaining a reliable patient history, choosing the appropriate physical exam, and using the patient history and physical exam findings to form a differential diagnosis. The second edition continues to include the case study approach, and is updated to incorporate 22 new symptoms.
---
---
The second edition of this award-winning text, designed specifically for the DNP course in health care economics and finance, remains the only book to embed economic and financial concepts in the context of nursing practice and nursing health care systems. This edition is updated to encompass key changes to reimbursement and health care regulations and provides revised statistics throughout.
---
---
---
Focuses on the science and philosophy of nursing knowledge development, with a special emphasis on theory as a tool in developing practice-relevant knowledge. This second edition features important updates and a reorganisation of information to better highlight the roles of theory and the major philosophical perspectives in knowledge development.
---
---
This concise, practical study guide, now in its second edition, offers a complete, detailed review of the certified rehabilitation counsellor exam to help graduate students and professionals in rehabilitation counselling effectively prepare for and pass the exam.
---
---
Provides a comprehensive framework for planning, guiding, and evaluating learning activities for undergraduate and graduate nursing students in a wide variety of clinical settings. The fifth edition encompasses current trends in nursing education with expanded content on ways to maximize the clinical learning experiences of nursing students.
---
---