Showing
10
of 327 results for
---
Treating the core science as well as the latest techniques in neonatal surgery, this richly illustrated guide to surgical management of systemic pathologies in infants is backed by the latest quality-of-life data and emphasizes best-practice, evidence-based care.
---
---
With contributions by numerous experts
---
---
Thoracic surgery is a high-risk speciality and requires attention to detail. Tips and Tricks in Thoracic Surgery is a fully illustrated, comprehensive text aimed at qualified and trainee thoracic surgeons.
---
---
Only comprehensive reference book on pressure ulcers and their management Only book in its field endorsed by the European Pressure Ulcer Advisory Panel, the leading European authority on pressure ulcers
---
---
This book provides a clear and comprehensive review of the principles of coronary physiology. It gives a detailed description of available techniques for physiological assessment of coronary circulation in the catheterization laboratory.
---
---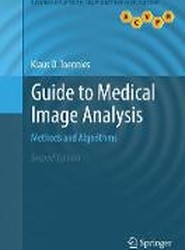 This comprehensive guide provides a uniquely practical, application-focused introduction to medical image analysis. describes a range of common imaging techniques, reconstruction techniques and image artifacts, and discusses the archival and transfer of images;
---
---
This is a guide to the principles of angiogenesis that will allow all involved in dermatology from the medical student and nurse practitioner to the experienced dermatologist to apply these principles for the treatment of patients. Angiogenesis is a principle that can be used to guide treatment of diseases of any organ system.
---
---
This book combines visual, readily absorbed information on current cardiac imaging tests with the latest cardiac intervention techniques. It will appeal to a wide range of readers, from clinicians to potential patients.
---
---