Showing
10
of 131 results for
For ten years, the author suffered as a schizophrenic, going in and out of the hospital for months at a time. This book gives insight into the logic (and life) of a schizophrenic. It illuminates the author's loss of identity, her sense of being controlled from the outside, and her relationship to the voices she heard.
---
---
---
The life and times of the world's foremost post-Jungian thinker, and best-selling author of "The Soul's Code." Considered to be the world's foremost post-Jungian thinker, James Hillman is known as the founder of archetypal psychology and the author of more than twenty books, including the "New York Times" bestseller "The Soul's Code." Here we follo
---
---
A Groundbreaking Expose to the HPV Vaccine and the Science, Safety, and Business Behind It.
---
---
Diagnosed with fibromyalgia in her mid-thirties, Nancy Laracy adopts a rabbit, Bunny Boy, who ends up saving her life-literally.
---
---
Previous edition published as: Autism tomorrow.
---
---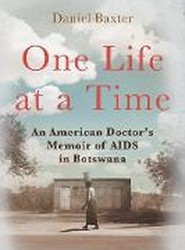 A physician gives voice to the immeasurable suffering and powerful stories of AIDS patients in Botswana.
---
---
It's all fun and games until somebody ends up in a cone.
---
---
Gold IPPY Award Winner for Book of the Year, Medicine Category
---
---