Showing
10
of 120 results for
Denise Tiran shares her extensive knowledge to provide midwives and other professionals with complete information on how to use complemetary therapies during pregnancy and childbirth. Covering all the necessary scientific, legal, ethical, and health issues, it gives you the knowledge and confidence to use complemetary therapies safely and effectively.
---
---
An introductory guide to using a Chinese medicine approach to treat the most common health problems women experience including issues of the menstrual cycle, reproductive and fertility issues, and menopause. With nutritional recipes and Chinese medicine diagnostics, this resource is essential for anyone looking to take control of their own health.
---
---
As a parent and graphic artist, Tariq finds himself stuck in a cycle of guilt, torn between quality time with his family and creative time in the studio. This beautifully illustrated comic humorously and helpfully looks at how to keep your creative muse happy while fulfilling the other important roles in your life.
---
---
Rich in case studies and self-care techniques, this book applies Chinese medicine diagnostic methods (facial, pulse, channel palpation, and tongue diagnosis) and treatment modalities (acupuncture, Chinese herbal formulas, qigong, nutrition, and more) to resolve past traumas and prevent impacts from future trauma.
---
---
12 stories each depict a different organ of the body and illustrate how they are traditionally understood in Chinese Medicine. The author shows that an appreciation of what the Chinese call the 'spirit of the organs' leads to more effective treatments of both common and unusual conditions.
---
---
The first book to bring together the best techniques from osteopathy and chiropractic, this easy-to-use guide is necessary reading for any manual therapist wishing to hone their skills and discover related techniques that will enhance their practice.
---
---
Trauma-sensitive yoga is a body-based intervention for treating emotional responses to trauma and post-traumatic stress disorder. This book explains why yoga is a useful approach for trauma therapy and shows how to use this method in one-to-one and group settings. It also includes useful examples of non-triggering asanas and breathing exercises.
---
---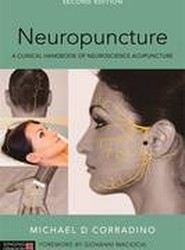 A clinical manual of a groundbreaking acupuncture system that incorporates neuroscience into its clinical applications for pain management, orthopaedic conditions and internal medicine. New research shows how to apply the neurophysiological mechanisms of acupuncture and electrical acupuncture to the traditional TCM model of healthcare.
---
---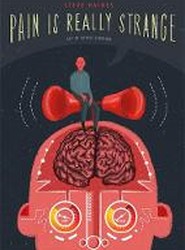 Understanding pain is a very good way of relieving it. This engaging, funny, and highly original research-based graphic book explains the nature of pain and how you can effectively relieve pain by changing your mind's habits.
---
---
Through an in-depth examination of some difficult, often misunderstood classical texts of Oriental medicine, the author offers clear instruction for effective acupuncture practice. Specific discussions of Daoism and pulse diagnosis make this an innovative and essential text for acupuncturists and Chinese medicine students and practitioners.
---
---