Showing
10
of 170 results for
This manual for yoga teachers and bodyworkers provides guidance for working with athletes of all disciplines. It teaches basic principles for application of techniques. Covering yoga background, biomechanics, postures, breathing and mental training, it creates a bridge between evidence-based modern sports medicine and ancient practices of yoga.
---
---
Nutrigenomics - the effects of foods on gene expression - is an emerging field. This book will guide practitioners through the pros and cons of genetic testing with clients and how to use it effectively within the wider context of functional nutrition.
---
---
A clinical guide to working with the spirit of points for acupuncturists, bodyworkers and other practitioners who use acupuncture points as part of their clinical work with patients. Drawing on Taoist and Chinese texts, as well as influences from psychology and psychotherapy, it outlines the importance of understanding the points' seasonal energy.
---
---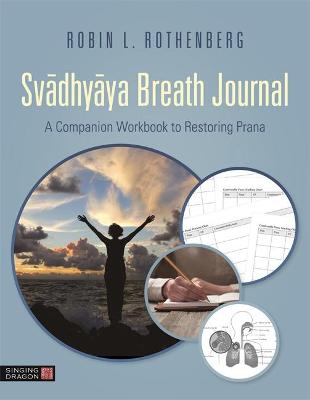 This companion workbook provides a pre-formulated breath journal, which follows the chapter chronology of the parent book, Restoring Prana. Key concepts and summaries of the chapters are highlighted, with detailed practices and space for breath charts and logs.
---
---
Practical manual of the principles and practice of Yamamoto New Scalp Acupuncture. Written by an acupuncturist for acupuncturists, physical therapists and chiropractors, the book reconciles Yamamoto's theoretical needling points with actual needling points.
---
---
This engaging and practical book clearly explains how Chinese shamanism can be seamlessly woven into modern lifestyles and contemporary medical practices. By providing effective diagnostic tools and techniques including visualisations, verbal healing and shamanic drumming, this book addresses the body, mind and spirit for a whole-person approach.
---
---
This comprehensive encyclopedia explains what flower remedies are, how they work and how to choose the right remedies for your clients' needs. It describes the properties of 33 families of flower essences and the benefits of over 2,000 remedies with an ailment chart and instructions for prescribing, preparing and using flower remedies.
---
---
Ananda Bhavanani and Lee Majewski present yoga and yoga therapy as a multifaceted approach to wellness, which includes the energetic, the emotional and the spiritual. The authors carefully clarify yogic concepts and explore how deep yogic work can be practically applied to a range of chronic conditions.
---
---