Showing
10
of 19 results for
---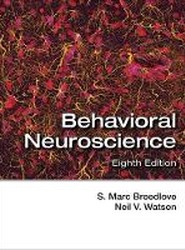 Revision of: Biological psychology. 2013. Seventh edition.
---
---
---
---
Functional Magnetic Resonance Imaging provides a comprehensive introduction to fMRI. The Third Edition has been extensively updated, including a discussion of the physiological basis of fMRI and coverage of ethical and methodological controversies. Example are drawn from both seminal historical work and cutting-edge current research.
---
---
Contains a 365-day subscription code to Sylvius - an interactive atlas and visual glossary of human neuroanatomy, featuring annotated surface views of the human brain and interactive tools for dissecting the central nervous system, viewing annotated cross-sections of preserved specimens and living subjects imaged by magnetic resonance.
---
---
Featuring extensive updates to all chapters, this 2nd edition includes a new and timely discussion of emerging substances of abuse and presentation of key biological concepts to help students understand current ideas about how mental illnesses arise and how drugs act on the brain to treat these illnesses. Also includes two new chapters.
---
---
---
The entirely rewritten Fifth Edition of From Neuron to Brain describes how nerve cells go about their business of transmitting signals, how the signals are put together, and how, out of this integration, higher functions emerge. This exciting new edition begins with the anatomy and physiology of the visual system.
---
---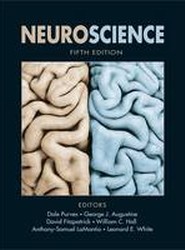 This classic textbook guides students through the challenges and excitement of the rapidly changing field of neuroscience. Accessible for both medical students and undergraduate neuroscience students, the fifth edition has been updated throughout to reflect the latest developments.
---
---