Showing
10
of 15 results for
---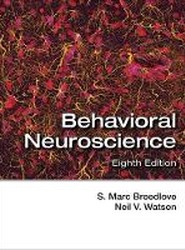 Revision of: Biological psychology. 2013. Seventh edition.
---
---
Published October, 2014
By
Susan J. Lederman
,
Linda Bartoshuk
,
Jeremy M Wolfe
,
Rachel Herz
,
Keith R Kluender
,
Dennis M Levi
,
Linda M Bartoshuk
,
Rachel S Herz
,
Roberta L Klatzky
,
Daniel M Merfeld
,
Jeremy Wolfe
,
Keith Kluender
,
Dennis Levi
,
Roberta Klatzy
,
Susan Lederman
and
Daniel Merfeld
Publisher:
Sinauer Associates Inc.,U.S.
Rating:
in-stock
Why does the sky look blue? Why does sugar taste sweet? Fully revised and updated, this introductory, full-colour text is written by experts in each of the five senses who convey the excitement of the field to students, providing comprehensive descriptions of the science behind vision, hearing, touch, smell and taste.
---
---
Featuring extensive updates to all chapters, this 2nd edition includes a new and timely discussion of emerging substances of abuse and presentation of key biological concepts to help students understand current ideas about how mental illnesses arise and how drugs act on the brain to treat these illnesses. Also includes two new chapters.
---
---
---
The entirely rewritten Fifth Edition of From Neuron to Brain describes how nerve cells go about their business of transmitting signals, how the signals are put together, and how, out of this integration, higher functions emerge. This exciting new edition begins with the anatomy and physiology of the visual system.
---
---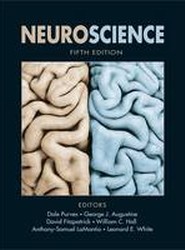 This classic textbook guides students through the challenges and excitement of the rapidly changing field of neuroscience. Accessible for both medical students and undergraduate neuroscience students, the fifth edition has been updated throughout to reflect the latest developments.
---
---
Now in full colour, this Fourth Edition retains all the features of the bestselling prior editions, and provides an integrated study of hormone--behavior--brain interactions, emphasizing a comparative approach. The text contains over 2,000 references and is accompanied by animations, video, sound files, and graphics to aid in understanding.
---
---
The Dissector (one-year online subscription) facilitates the teaching of anatomy in a rigorous yet approachable way, offering over 2,000 original photographs of cadavers and 25 dissection videos. It can be assigned as an exclusive tutorial, or individual modules can be used for self-directed study.
---
---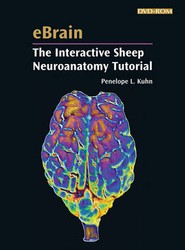 eBrain is a unique, interactive CD-ROM for neuroanatomy students. Labelled photographs, dissection videos and audio pronunciations introduce the content, which focuses on structure--function relationships. Includes an interactive glossary with photographs, plus a comprehensive lab manual and glossary in a printable format.
---
---