Showing
10
of 17 results for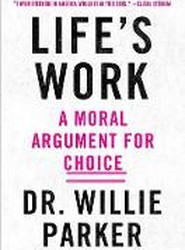 ---
A practical guide to personalized health and nutrition, from distinguished physician Dr. Sharad Paul.
---
---
The Girlfriend's Guidemeets What to Expectfor breast cancer patients in an outstanding book that is beautiful and helpful, realistic and uplifting.
---
---
"Previously published as The thyroid solution diet."
---
---
Daring, sly, and unlike any other book you've read, this memoir-in-poems tackles cancer with a bawdy wit guaranteed to make you laugh your wig off.
---
---
In an eye-opening history of the war on cancer, a celebrated expert asks why we are losing the battle and how to find victory.
---
---
Beautifully illustrated with an A-list cast of photographs, this book supports Kate Winslet's mission to boost autism research and outreach.
---
---
---
The essential reference book for over 2 million UK sufferers.
---
---
The memoir of a young woman whose life was shaped by obsessive-compulsive disorder and her fiercest obsession--prayer--describes how a major life event compelled her to redefine the terms of her illness and her faith.
---
---