Showing
10
of 462 results for
Aimed at undergraduate and postgraduate taught programmes, the book includes methods for drug analysis and comparison using physical, biologically based, comparative and numerical techniques.
---
---
Focusing on the complexity of the food digestion process from oral cavity to intestine, this book looks at the digestive system, techniques used to study food digestibility, the glycemic index and bioavailability of food components for readers from the field of medicine, food scientists, nutritionists and food physicists.
---
---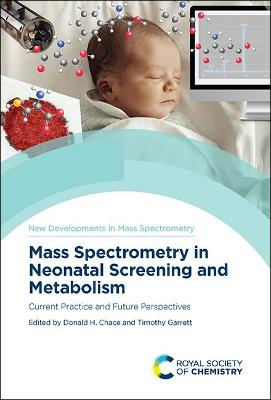 This book describes the largest use of mass spectrometry in clinical laboratories - newborn screening - but rather than just a summary of what it has done, it is important to show where it is going and how it really is paving the way for new era metabolomics and genomics integration.
---
---
Utilising successful case studies Vaccine Development will provide insight to the issues scientists face when producing a vaccine, the steps involved and will serve as an ideal reference tool regarding state-of-the-art vaccine development.
---
---
Bringing together expert researchers in the fields of microbiome, metabolism, and nutrition research, this book compiles the current state of knowledge from authorities specifically on how diet regulates microbial function with metabolic implications for the human host.
---
---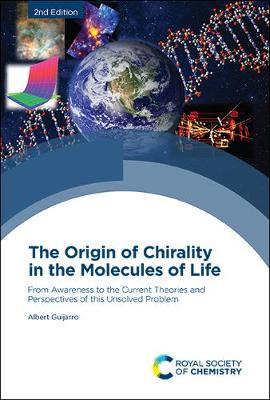 This book provides an interdisciplinary review of one of the great unsolved mysteries that has fascinated scientists for over 150 years: the origin of chirality in biomolecules. It is fundamental, comprehensive and structured to be accessible for educational purposes.
---
---
Nutrimetabonomics details the effects of diet and nutrition by measuring and mathematically modelling changes in the levels of products of metabolism found in humans.
---
---
This book provides a broad but in-depth analysis of the latest discoveries in prebiotic chemistry from the microscopic to the macroscopic scale, utilising experimental insight to provide a bottom up approach to provide a plausible explanation as to how life arose.
---
---
Revised, extended, updated and lavishly illustrated, this 4th Edition of Nucleic Acids in Chemistry and Biology is a long-awaited standard text for teaching and research in nucleic acids science.
---
---
The aim of this book is to outline and discuss the chemical differences, wide ranging properties and broad biological activities present in an array of plant oleoresins.
---
---