Showing
10
of 26 results for
---
Mindfulness photography is about seeing something that no one else can, capturing something that will never happen again and finding beauty where it doesn't typically exist. This book focuses on how to create mindfulness through photography.
---
---
---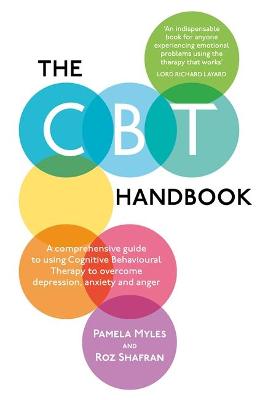 Cognitive Behavioural Therapy is widely recommended nowadays in the NHS for the treatment of emotional and psychological problems, such as depression, low mood, chronic anxiety, stress or out-of-control anger. This book contains: case studies and step-by-step CBT-based exercises. It is suitable for those suffering from these issues and clinicians.
---
---
A self-help book that is based on Interpersonal Psychotherapy (IPT), a therapeutic approach being adopted by the government's nationwide, Improved Access to psychological Therapies (IAPT) programme, alongside Cognitive Behavioural Therapy. IPT is commonly used to treat those suffering from depression and eating disorders.
---
---
A title in which, the authors combine the best of Compassion-Focused Therapy with the most effective mindfulness techniques, which results in an extremely effective approach to overcoming everyday emotional and psychological problems and improving one's sense of wellbeing.
---
---
A guide on all the anxiety disorders: generalised anxiety disorder, health anxiety, panic, phobias, social anxiety, OCD. It offers individual CBT-based treatments for a wide range of anxiety problems.
---
---
Many people occasionally suffer from a negative body self-image but, for an increasing number of people, this can turn into a more serious preoccupation. This title tells that negative body image problems are a factor in the onset and maintenance of many eating disorders. It is treated with cognitive behavioral therapy (CBT).
---
---
Voice hearing or auditory hallucinations is more common than might be expected, affecting 2-4 per cent of us. It can be experienced as part of a range of mental-health disorders, including schizophrenia, affective psychosis and dissociative conditions.
---
---