Showing
10
of 20 results for
A magisterial account by Roy Porter of representations of the body in health, disease and death.
---
---
A new account of the controversial alchemist, physician and social radical known as Paracelsus.
---
---
Psyche on the Skin challenges the misconceptions and controversies surrounding self-harm.
---
---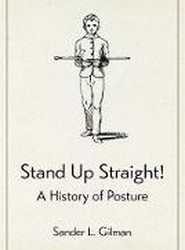 . Interweaving the history of posture with our developing knowledge of anatomy and cultural history, and fully illustrated with an array of striking images, Stand Up Straight! is the first comprehensive history of the upright body at rest and in movement.
---
---
In this controversial new book, Stuart Blume argues that the processes of globalization and unsatisfied healthcare needs are eroding faith in the institutions producing and providing vaccines.
---
---
Psyche on the Skin charts the secret history of self-harm. This book describes its many forms, from sexual self-mutilation and hysterical malingering in the late Victorian period, to self-castrating religious sects, to self-mutilation and self-destruction in art, music and popular culture.
---
---
Hyperactive provides the first history of ADHD, explaining why biological explanations became predominant; how powerful drugs became the preferred treatment; why diagnosis rates and treatments vary so widely around the world; and why alternative explanations have failed to achieve any legitimacy.
---
---
Influenza pandemics are not a new phenomenon; humans have a long history with the influenza virus. This book traces the origins of the disease and outlines the social and cultural changes that have enabled it to become an endemic threat to human health.
---
---
Matthew Smith demonstrates how knowledge about the history of ADHD can lead to better choices about its diagnosis and treatment. A revealing and accessible study of this controversial subject, Hyperactive is an essential book for psychologists, teachers, policymakers and parents.
---
---
Left-handedness seems to be no big deal. Many of us are left-handed and those of us who aren't don't tend to give left-handedness much thought. In this title, the author explains why left-handedness continues to be associated with maladies of various kinds, including mental retardation, insomnia, suicidal urges, criminality and shorter life spans.
---
---