Showing
10
of 39 results for
In Fixed restorations: a clinical guide to the selection of materials and fabrication technology, the authors Irena Sailer, Vincent Fehmer, and Bjarni Pjetursson have created a timely and comprehensive guide to modern reconstructive dentistry.
---
---
Preventive dentistry is a constantly changing and developing field: As new research emerges, some practices that had once been revolutionary are abandoned, while others continue to withstand the test of time.
---
---
. For those who want to learn to predictably treat gingival recession, this book is an excellent aid.
---
---
Digital Workflow in Reconstructive Dentistry is the result of efforts made by the academic team at the Department of Prosthodontics, University Hospital of Freiburg.
---
---
n recent years, treatment with platelet-rich plasma, already firmly established in the treatment portfolio of orthopedic medicine, has also gained increasing popularity in aesthetic dermatology - initially under the dramatic term "dracula lift". I
---
---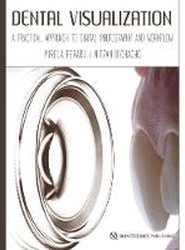 This book provides the practicing clinician with a clear and concise guide to dental photography and its role in modern dentistry.
---
---
Sinus augmentation has become a routine surgical procedure to increase the height of the edentulous atrophied posterior maxilla.
---
---
Volume 10 of the ITI Treatment Guide series starts out with the most recent statements and recommendations of the 5th ITI Consensus Conference
---
---
This book offers a thorough analysis of retention and stability of the orthodontic treatment results.
---
---