Showing
10
of 33 results for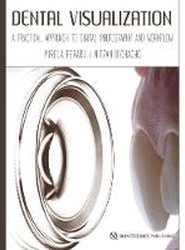 This book provides the practicing clinician with a clear and concise guide to dental photography and its role in modern dentistry.
---
---
Sinus augmentation has become a routine surgical procedure to increase the height of the edentulous atrophied posterior maxilla.
---
---
Volume 10 of the ITI Treatment Guide series starts out with the most recent statements and recommendations of the 5th ITI Consensus Conference
---
---
This book offers a thorough analysis of retention and stability of the orthodontic treatment results.
---
---
This exciting new book expertly describes key features of vertical and horizontal ridge augmentation
---
---
The 3D animation Guided Bone Regeneration is the latest module of the Cell-to-Cell Communication series.
---
---
He inspired - sometimes even trained - thousands of colleagues and researchers in reconstructive surgery. His discovery has already benefited millions of patients. Sadly Professor P-I Branemark passed away on December 20, 2014.
---
---
Dental photography is an essential part of modern dental practice. Perfect digital photographs are a valuable asset for case documentation, analysis, and esthetic treatment planning. They form an indispensable basis for effective communication with patients and the dental laboratory.
---
---
Written by a highly respected and innovative surgeon, this book presents an unconventional implant treatment strategy for the esthetic restoration of anterior teeth that has proven effective over years of clinical experience.
---
---
Dental treatments are used routinely throughout the world to replace missing teeth. With the broadening of treatment options and an increasing number of clinicians who provide implant therapy, it is important to ensure that the treatment methods used meet the highest clinical standards.
---
---