Showing
10
of 692 results for
Telepractice: A Clinical Guide for Speech-Language Pathologists is for SLPs at all stages of practice on the best techniques for teletherapy post COVID-19.
---
---
Instrumentation for Audiology and Hearing Science: Theory and Practice, Second Edition gives students and clinicians an in depth look at the instrumentation used in audiology and hearing sciences.
---
---
Music and Hearing Aids: A Clinical Approach discusses for audiologists the up-to-date research and suggestions on modern hearing aids when used for enjoying music.
---
---
Tinnitus: Advances in Prevention, Assessment, and Management gives individuals with tinnitus, students, and professionals in the health field a breakdown of prevention and treatment, along with patient case studies.
---
---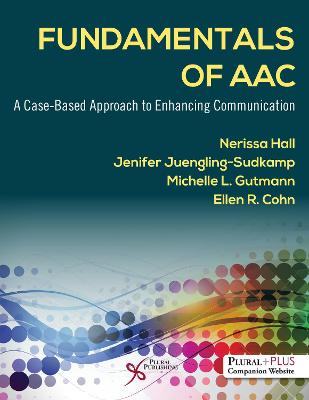 For graduate students in communication sciences and disorders, this textbook presents the theoretical and clinical underpinnings of assessment, intervention, and consultation for individuals with complex communication needs across the lifespan, and uses case studies for students to better understand the needs of persons who use AAC.
---
---
This this professional reference book for speech-language pathologists focuses on later language development and the crucial role oral grammar and syntax plays in successful academic performance.
---
---
This textbook addresses scientific foundations, service delivery, international and multicultural perspectives, assessment, and treatment of aphasia, traumatic brain injury, dementia, and language in aging.
---
---
This practical textbook is based on a proven spoken language, speech, and listening model for teaching children with hearing loss, that uses a stage-based model with clear steps for intervention.
---
---
For readers looking to understand lexical access and word-finding difficulty (WFD), this book provides a comprehensive review of current research and clinical approaches to establish a holistic, interdisciplinary understanding of lexical access and retrieval difficulty across different communication disorders.
---
---
This new and significantly updated third edition is an essential resource on effective evidence-based interventions for both practicing clinicians and students in academic speech-language pathology programs.
---
---