Showing
10
of 15 results for
Psychology is both an applied and academic field that studies the human mental processes and behaviour. This textbook comprehensively deals with the appropriate areas of psychology to help students of nursing and other healthcare courses gain an insight of the subject.
---
---
Striking a balance between theory and practice, this textbook covers topics ranging from circuit elements and Kirchhoff's laws, network theorems, loop and node analysis of circuits, resonance, transients, coupled circuits, three-phase circuits, graph theory, Fourier and Laplace analysis, Filters, attenuators and equalizers to network synthesis.
---
---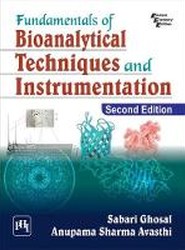 Deals with the basics of biotechnology, including preparation of solutions, extraction, separation, biochemical analysis and spectroscopic characterisation of different classes of biomolecules, as well as some allied topics such as bioprocess technology, medical imaging and radioisotopes.
---
---
---
---
---
---
---
---
---