Showing
10
of 22 results for
Die Beitrage des Bandes untersuchen Paracelsus' aggressiv wirkende Rhetorik, seine speziellen Aussagen uber die Evolution, seine Konzepte von Engeln und Geistern sowie die Paracelsus-Bezuge russischer Gelehrter. Prasentiert werden ein authentischer Brief des Paracelsus und Bucheintrage im Stift Einsiedeln.
---
---
---
Der vorliegende Band dokumentiert Beitrage der Jahresversammlungen der Paracelsus-Gesellschaft 2016 in Zurzach und 2017 in Staufen. Diese waren zwei Themenkreisen gewidmet, welche zeitliche und uberzeitliche Gesundung miteinander verbinden.
---
---
---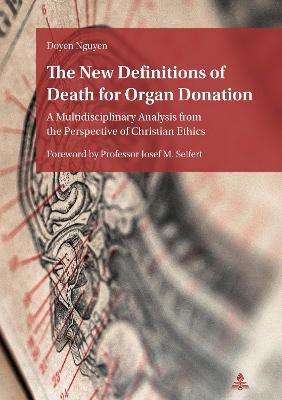 Critical analysis of the moral soundness of the "brain death" and "controlled cardiac/circulatory death" protocols used in organ transplantation. Analyzes the rationales supporting these new definitions of death, and argues against them, showing that they contradict both Aristotelian-Thomistic metaphysics and contemporary biophilosophy.
---
---
The focus of this book is to investigate interprofessional telephone interaction, a routine yet disruptive activity at the hospital, and to expose how nurses and physicians coordinate in view of delivering efficient patient care. The analysis of recorded calls at a Swiss hospital displays the variable formats through which nurses produce requests.
---
---
The volume is the first modern edition of the 1373 Middle English herbal by John Lelamour, as contained in London, British Library, MS Sloane 5, ff. 13r-57r. The edition is critical and is accompanied by an introduction on the authorship, sources, language and history of the text, a number of explanatory notes, a glossary and several appendixes.
---
---
---
---