Showing
10
of 130 results for
An extensive text written by expert TCM specialists in China covering the theory and practice of TCM gynecology and obstetrics in great depth.
---
---
---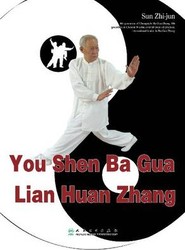 ---
A clinical handbook for western and Chinese medicine's outlook on beauty and skin care, including information on five diseases, pattern differentiation and treatment, clinical experiences of renowned acupuncturists, integrative medicine perspectives, quotes from ancient TCM texts, and modern research.
---
---
---
---
Qigong is a traditional Chinese meditative exercise for promoting health and cultivating spiritual balance. This book is invaluable for the dedicated qigong practitioner and all who are curious about this ancient self-healing art. It provides a solid grounding in the principles of Health Qigong.
---
---
---