Showing
10
of 132 results for
Pluralistic therapy offers an open, inquiring, flexible framework for client-centred practice. In this long-awaited book, Kate Smith and Ani de la Prida summarise the principles, underpinning philosophy and key features of the approach. They also consider the emerging research into pluralistic therapy and what it can look like in practice.
---
---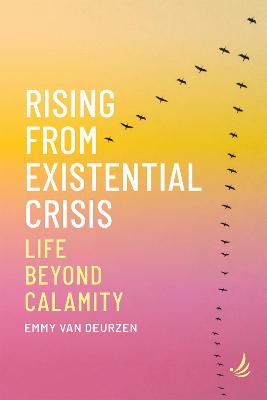 Using the experiences of Brexit and the Covid-19 global pandemic, leading existential theorist and practitioner Emmy van Deurzen explores how we handle such existential crises, and how and what we can learn from them to better prepare ourselves psychologically for the future.
---
---
The highly acclaimed most accessible basic introduction for everyone wanting to know more about counselling and helping.
---
---
Rates of diagnosis of psychiatric disorders in children have shot up in recent years. So too has the prescription of antidepressant and antipsychotic drugs and stimulants. Yet the diagnoses are based on weak science, questionable research and powerful financial incentives. Sami Timimi questions why.
---
---
Art Bohart is one of today's foremost theorists and practitioners of person-centred therapy. His work has focused on empathy, the client's role in psychotherapy and evidence-based practice. This book brings together his personal pick from the many previously unpublished papers he has delivered at conferences in Europe and the USA.
---
---
A practical book about the everyday practice of counselling and psychotherapy, written by a practitioner for fellow practitioners. Using case studies based on his own clients, Elton carefully examines what helps - and what hinders - the process of change in the therapy room.
---
---
The Existential Counselling Primer is a concise summary of the philosophical origins of existentialist therapy and existentialist understandings of what it is to be human, and how both inform the theory and practice of existential counselling. This 2nd edition is revised and updated to include recent developments in thinking, research and practice.
---
---
The current mainstream way of describing psychological and emotional distress assumes it is the result of medical illnesses that need diagnosing and treating. This book summarises the Power Threat Meaning Framework as an alternative to psychiatric diagnosis - an alternative that asks not 'What's wrong with you?' but 'What's happened to you?'
---
---
In an era when more people are taking psychiatric drugs than ever before, this book challenges the claims for their mythical powers. Its clear, concise explanations will enable people to make a fully informed decision about the benefits and harms of these drugs and whether and how to come off them if they choose.
---
---
This is a unique collection of poems written by and for people who have survived our mental health system and the diagnostic process that is used to categorise and treat mental and emotional distress.
---
---