Showing
10
of 142 results for
A practical, comprehensive and accessible guide to ImageWork. The approach developed over 40 years by Dr Dina Glouberman, author of the bestselling The Joy of Burnout. This book reveals the underpinning thinking and theory behind ImageWork and how it can be applied in practice.
---
---
This collection of chapters casts a critical eye on the concept of coproduction in our national mental health and learning disability services. Contributors from across the mental health arena offer critical analysis and case examples of coproduction in principle and practice.
---
---
This revised and extended second edition offers a comprehensive description of the history, theory and practice of focusing-oriented counselling - how and why it 'works', the debates around it, what it brings to the counsellor's primary mode of practice, and the evidence to support it.
---
---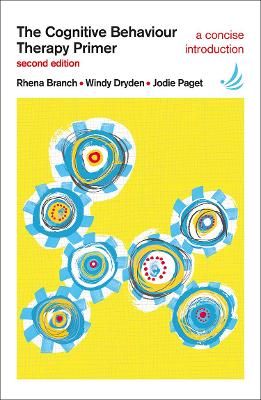 In this updated introduction to CBT, three of its foremost proponents and practitioners summarise its origins, principles, how it works in practice, and the research that underpins its widespread use. This second, revised edition updates the research and includes the third and fourth 'waves' of cognitive behaviour approaches.
---
---
This latest addition to the Primers in Counselling series offers an introduction to rational emotive behaviour therapy (REBT). REBT therapists seek to help their clients identify, examine and change the rigid and extreme attitudes that underpin their emotional problems, and to develop alternative flexible and non-extreme alternative attitudes.
---
---
This book celebrates wildness, both in global ecosystems and in the human psyche. Drawing on psychotherapy, philosophy, ecology, anthropology, futuristic fiction and much other literature, he shows the links between domesticated civilisation and the destruction of the innate balance of ecosystems.
---
---
This book is based on insights, understandings and knowledge derived from the first-hand experience of voice hearers, and from mental health practice and research. It describes a myriad of therapeutic and creative approaches and strategies that people find helpful in relating to voices.
---
---
This book calls for every counsellor, psychotherapist and counselling psychologist to review their practice to better address the needs of our multi-ethnic, multiracial and multicultural society today. It presents an array of fresh ideas and approaches.
---
---
The definitive account of the life and work of a man nominated for the Nobel Peace Prize and considered one of the most influential American psychologists.
---
---
Pluralistic therapy offers an open, inquiring, flexible framework for client-centred practice. In this long-awaited book, Kate Smith and Ani de la Prida summarise the principles, underpinning philosophy and key features of the approach. They also consider the emerging research into pluralistic therapy and what it can look like in practice.
---
---