Showing
10
of 1690 results for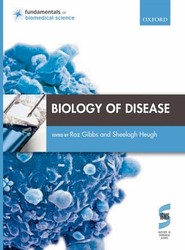 Biology of Disease addresses the pathophysiology of specific disease states and evaluates the multidisciplinary approach to disease diagnosis and management. Starting with an introduction to the basic concepts of health and disease, the book graduates to an in-depth discussion of disease states, while illustrating how theory is linked to practice.
---
---
The third edition of this well established textbook provides a readable, comprehensive and accessible account of the law governing health care in England and Wales. The narrative is clear and succinct with full references to legal sources to meet the needs of law students and practitioners. The text sets out the law on public health, the NHS, the health professionals, clinical negligence litigation, patients' rights, and research and health care ethics.
---
---
This book outlines how the expansion of EU power is taking place through law and policy, in public health and health care. How is EU law and policy in the field of human health adopted, who are the institutional actors involved, and what is the impact of these developments for fundamental rights?
---
---
With a brand new author team of experienced nurses, this second edition has been completely rewritten to reflect the latest nursing competencies and professional knowledge. It ensures readers have everything they need to deliver the best nursing care.
---
---
Misery to Mirth aims to change our thinking about health in early modern England. Drawing on sources such as diaries and medical texts, it shows that recovery did exist as a concept, and that it was a widely-reported event. The study examines how patients, and their loved ones, dealt with overcoming a seemingly fatal illness.
---
---
Cytopathology provides a wide-ranging overview of the microscopic study of normal and abnormal cells, showing how current visualization methods are used to study cell structure, and how early detection of abnormal cell pathology can lead to timely clinical interventions.
---
---
In a world beset by extreme and unconscionable health disparities humankind desperately needs a new vision to ensure central health capabilities for all. This book lays out the profound health challenges facing the world today and offers a new theory of justice and governance as a way to resolve these seemingly intractable problems.
---
---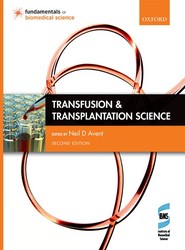 Synthesizes the wide-ranging concepts essential to transfusion and transplantation science and presents them within the practical framework of the hospital banking and transplantation centre, providing you with the knowledge and skills to specialize in this discipline.
---
---
How does the foetus - a foreign body - survive inside the mother? The placenta is the extraordinary organ that allows this to happen; but this remarkable feat of evolution is only just being fully appreciated by science. Y.W. Loke explores the fascinating nature of the placenta and what it can tell us about evolution, development, and genetics.
---
---
Knowing how to be good is immensely important. The same goes for knowing how to make others be good—otherwise known as 'moral enhancement'. John Harris explores the many varied approaches to moral enhancement, from setting a good example to imbibing mood-altering substances, and asks whether and to what extent moral enhancement is possible.
---
---