Showing
10
of 1818 results for
The third edition of this well established textbook provides a readable, comprehensive and accessible account of the law governing health care in England and Wales. The narrative is clear and succinct with full references to legal sources to meet the needs of law students and practitioners. The text sets out the law on public health, the NHS, the health professionals, clinical negligence litigation, patients' rights, and research and health care ethics.
---
---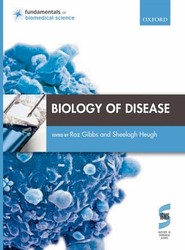 Biology of Disease addresses the pathophysiology of specific disease states and evaluates the multidisciplinary approach to disease diagnosis and management. Starting with an introduction to the basic concepts of health and disease, the book graduates to an in-depth discussion of disease states, while illustrating how theory is linked to practice.
---
---
The Oxford Handbook of Palliative Care is a concise, comprehensive guide to palliative care, covering all aspects from symptom relief to emotional and spiritual support for the patient and their family. Written to enable quick access to key information, this is the invaluable companion for those in the palliative care field.
---
---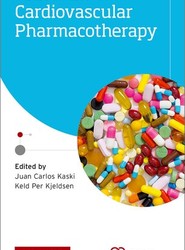 The ESC Handbook on Cardiovascular Pharmacotherapy, based on the most recent guidelines in cardiovascular pharmacology, and containing a comprehensive A-Z formulary of common and less commonly used cardiac drugs and drug groups, provides practical and accessible guidance on all areas of drug prescribing.
---
---
The Oxford Textbook of Cancer Biology brings together the multifaceted branches of the study of cancer biology into one coherent volume, providing a comprehensive and up-to-date account of this complex and rapidly evolving field.
---
---
This concise and comprehensive handbook covers all urology curriculum requirements up to and including the FRCS exam, and also provides bite-sized topics for all healthcare professionals working in the field of urology and emergency medicine. Fully updated to cover current guidelines.
---
---
An essential book for all accident and emergency departments, plastic surgery units, and burn facilities.
---
---
Focused Intensive Care Ultrasound is a practical manual designed to help doctors use ultrasound to assess and treat critically ill patients.
---
---
This title discusses how globalization impacts the health of individuals and populations. It focuses on how globalization processes have impacted various social determinants of health such as income, employment, or migration patterns, and how this in turn shapes inequities in health outcomes.
---
---
The mismatch negativity (MMN) is the electrophysiological change-detection response of the brain, stimulated by discernible change to a repetitive sequence of sound. MMN has become a popular tool for studying perceptual, memory, and learning functions. This book provides an introduction to MMN and its contribution within different clinical fields.
---
---