Showing
10
of 49 results for
Written by leading experts, Drug Use in Australian Society, Second Edition brings together all the relevant concepts, theories and practices pertinent to understanding alcohol and other drug use in Australian society
---
---
The learning of clinical skills is an important part of health professional education and often one of the most stressful and confusing elements of the student journey. A Guide to Clinical Skills for Health Students is designed as an interprofessional companion text for students in Aotearoa New Zealand studying across a range of clinical health degrees.
---
---
A Sociology of Food and Nutrition: The Social Appetite explores the socio-cultural, political, economic and philosophical facts influencing food production, distribution and consumption.
---
---
Research Methods in Health 3rd edition is an introductory text that shows students different research techniques and how they are of value to the health professions.
---
---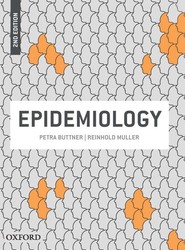 Epidemiology 2nd edition is a methodological and practical guide to conducting evidence-based quantitative research in all health sciences. With a multidisciplinary focus, it integrates a wealth of case studies and examples to demonstrate the application of theory to real-life research and draws from a broad spectrum of health disciplines.
---
---
Inclusive Practice: Sociological Concepts for Health Professionals equips students with the knowledge of the social, political and cultural factors that influence health care in Australia, in order to prepare them to be well informed, considerate health professionals.
---
---
This fourth edition of Fran Baum's The New Public Health is the most comprehensive book available on the new public health. It offers readers the opportunity to gain a sense of the scope of the new public health visions, and combines theoretical and practical material to assist with understanding the social and economic determinants of health.
---
---
Understanding Health 4th edition introduces students to all of the key health disciplines, examining public health, health promotion, social determinants of health and primary health care as a means of achieving greater fairness, social justice and health equity.
---
---
With an interest in appealing to a wide readership, Counselling and Psychotherapy: Reflections on Practice, is intended to provide a balance of engaging and in-depth stories from the inside of therapy, with theoretical frameworks that inform the practices, and commentary to elucidate elements of the work. As a result readers can come away with a considerable breadth and depth of knowledge of psychotherapy and counselling as it is shaping up today in Australia, and globally.
---
---
The Australian Health Care System 5th edition is a comprehensive and forward-looking overview of the structure and operation of health systems and services in Australia. It analyses how the inputs of Australian health services, such as finances, the health workforce, and the roles of state and federal government influence the outcomes, which range from consumer confidence to policy changes.
---
---