Showing
8
of 8 results for
During Kaiser Wilhelm II's reign, nature gained a role of central importance to the German national experience. Using interpretive methods drawn from the history of science and science studies, the author shows how popular health and hygiene movements shaped German ideas about progress and modernity, nature, health, and the body.
---
---
---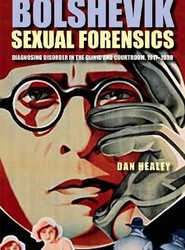 Explores the institutional history of Russian and Soviet forensic medicine and examines the effects of its authority when confronting sexual disorder. This study is suitable for Soviet historians and those interested in gender studies, sexuality, medicine, and forensics.
---
---
Examines the interaction of the different approaches to heroin addiction and argues that the treatment of the addiction as a disease and the control of heroin as a social problem could, in practice, rarely be separated. This book is suitable for historians, sociologists, addiction specialists and contemporary policy-makers.
---
---
Presents a set of tools for assessing suicide risk, designed for adolescents. This book measures both risk and protective factors to predict the probability of suicide and suicide-related behaviors. It enables nonspecialists as well as professional clinicians, researchers, school psychologists, to select assessment tools and to evaluate results.
---
---
Examines the female-dominated practice of herbalism in the seminomadic Muslim communities of Tuareg. This book takes the reader into this world of medicine women through interviews, guided conversations, life histories, illustrative case studies, and the words of the healers and their patients.
---
---