Showing
10
of 10 results for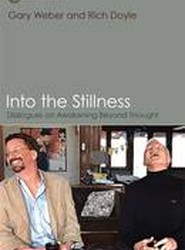 ---
---
---
---
This book is about Freedom. It's not about a special state or condition called "Freedom," some idea or concept to be believed in; rather, it is about the recognition and realization of our essential nature.
---
---
---
"Inspired by Sri Atmananda (Krishna Menon)"--P. [4] of cover.
---
---
The Light That I Am combines fascinating biographical material with uniquely accessible insights into the nature of who we really are and how we continue after everything has changed, and yet nothing has changed.
---
---
Author, astrophysicist, and spiritual teacher Jeff Foster invites readers to forget everything they "know" about existence and spirituality, and to consider the possibility of absolute freedom-right now, right here, in the midst of this ordinary life.
---
---
In this poignant book, humanist psychologist Richard Sylvester provides readers with unique insights regarding life's most difficult question: Who are we?
---
---