Showing
6
of 6 results for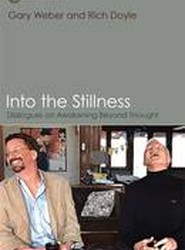 ---
---
What is it that remains when the spiritual path, and even enlightenment, is transcended? Dismantling the Fantasy is a consideration of the movement out of thought itself, revealing how our bodies, minds, and emotions are in a constant process of change, and how all words and ideas are an effort to understand and describe existence-which simply is, whether we're thinking about it or not. With this thorough investigation of experience, readers will realize their erroneous impressions of form, and replace them with a sense of life as motion without shape.
---
---
The Light That I Am combines fascinating biographical material with uniquely accessible insights into the nature of who we really are and how we continue after everything has changed, and yet nothing has changed.
---
---
Author, astrophysicist, and spiritual teacher Jeff Foster invites readers to forget everything they "know" about existence and spirituality, and to consider the possibility of absolute freedom-right now, right here, in the midst of this ordinary life.
---
---
In this poignant book, humanist psychologist Richard Sylvester provides readers with unique insights regarding life's most difficult question: Who are we?
---
---