Showing
10
of 55 results for
This book starts with basic knowledge of bone physiology, structure of bone, growth of bone, types of joints and fracture, and develops the subject in all aspects of orthopaedics, including trauma and cold pathology.
---
---
This book presents an exhaustive and up-to-date exposition of nutrition and food requirements during the normal stages of life as well as during cases of various diseases suggested by ICMR.
---
---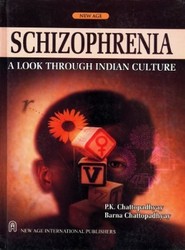 Written for those who are concerned with an introduction to the topic of schizophrenia in particular context to Indian culture, this title pays substantive attention to cross cultural research findings as an aid in understanding the impact of culture in symptomatology. It also depicts vocational training and psychosocial rehabilitation programmes.
---
---
Written for Introductory Microbiology courses for students of Medicine, Dental Sciences, Pharmaceutical Sciences, Veterinary Sciences, Biological Sciences/Life Sciences, Environmental Sciences, Agricultural Sciences, Forestry, Home Science, Nutrition, and Medical Laboratory Technology.
---
---
Organized into two sections in a colour format, this title is accompanied with "Review of Ophthalmology", as pocket companion. Suitable for medical students preparing for PG entrance examinations, it also provides a complete and exact scheme and pattern of practical examinations along with ready-made material conducive to quick comprehension.
---
---
Explains our natural requirements and the nutritive value of the various foods we consume. This title discusses carbohydrates, proteins and lipids in detail. It highlights minerals, both micro and macro. Both fat and water soluble vitamins along with the vital role of water are emphasised.
---
---
Biochemical methods are used in all branches of biological sciences and biotechnology. This book contains experiments that include introduction, principle, materials, procedure and calculation. It is suitable for conducting practical classes at the undergraduate and postgraduate levels in biochemistry, biotechnology, and microbiology.
---
---
Contains various aspects of Medical Microbiology, including Clinical Diagnostic Microbiology as per the syllabus prescribed by the Medical Council of India for MBBS and MD (Microbiology) courses. This title features many illustrations which are carefully included to complement and amplify the text.
---
---