Showing
10
of 23 results for
Practices to manage crazy in a crazy world.
---
---
Universe Within reveals that the human brain is a physical model of the universe.
---
---
Understanding where science can take us when viewed without the lens of materialism.
---
---
How to identify and avoid 50 common mistakes caused by uncertainty.
---
---
Generation Panic is a one stop shop with over 100 tips and techniques to help busy professionals combat anxiety.
---
---
The world must be better prepared the next time. The alternative will be too costly.
---
---
Clinical Psychology is past due for a revolution. Psychotherapist Eliot Rosenstock proposes a philosophical foundation for mental health treatment based on the writings and ideas of Slavoj Zizek.
---
---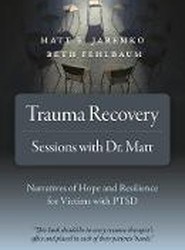 Describes the collaboration between therapist and client as they strive to get unstuck from trauma-ravaged lives, written a psychologist with 35 years of clinical experience.
---
---
The story of how your NHS was sold off and why you will have to buy private health insurance soon.
---
---
Explores what lies beneath nurses' sub-optimal self-care practices and offers simple and effective tools to heal the core woundings nurses often carry.
---
---