Showing
10
of 12 results for
Attempting to address the mysteries of the subcellular basis of gradual adaptation of body systems in stressful conditions, this easily read textbook defines and applies cross protection to patient care, describing several subtypes of adaption, before exploring the current trends in the field.
---
---
This book is about how we incisively take recourse to the experiences of a new meaning. Empathetically dwelling on the emotional pain of cancer diagnosis, the need to purge, the need to vent out to something one is conversant with becomes necessary.
---
---
This book covers all aspects of regulatory toxicology - test methods and procedures required for generating data for submission to regulatory authorities.
---
---
Ideal for students through to experimental biologists and health professionals dealing with the benefits and the failures of physiological and pathophysiological adaptations, this book dives into the role of the continuously changing natural environment on gene expression before relating back to modern day health conditions.
---
---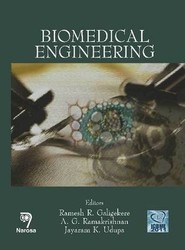 ---
---
---
---
---
---