Showing
7
of 7 results for
---
It has been estimated that a health care professional would need to read 17-20 original review articles every day in order to keep up-to-date in their field. This book provides them with 60 systematic reviews on topics directly relevant to critical care.
---
---
Based on the authors' many years of experience as an aeromedical practitioner at Deutsche Lufthansa, this book helps physicians and travellers understand the peculiarities and stresses of air travel in order to avoid the pitfalls and stumbling blocks when dealing with medical problems.
---
---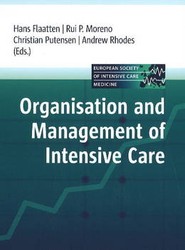 The creation of units dedicated to treating critically ill patients is a recent development in our hospitals. In Europe, the first 'modern' ICU was established in Copenhagen during the large polio epidemics in 1951-52. This book focuses on the many different aspects around the organisation of modern intensive care.
---
---
Physicians in intensive care medicine deal with the fragile and dependent of human beings, frequently at the extremes of age, with multiple co-morbid diseases, and with physiological derangements. This book is suitable for physicians and nurses in intensive care medicine. It helps to improve the safety and overall care for critically ill patients.
---
---
Many clinical interventions in intensive care medicine have been based on clear scientific evidence. However, at least as many clinical interventions remain the subject of controversy, either due to a lack of rigorous data or due to the existence of conflicting data. This book discusses these controversies.
---
---
The 20th Annual Congress of European Society of Intensive Care Medicine (ESICM) is to be held in Berlin, Germany in October 2007. Thousands of intensive care providers, many of whom are members, will meet under the motto '25 years of progress and innovation'. This title is presented on the occasion of these anniversaries.
---
---