Showing
10
of 41 results for
---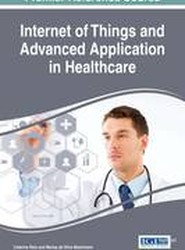 ---
Examines emergent research on the identification and epidemiology of various mental illnesses. This volume features information on the prevalence of the disease, psychopharmacological advancements, and strategies for the management of chronic mental illnesses.
---
---
"This book provides a comprehensive overview of how dietary nutrition can impact people's lives, prevent disease, and maintain an overall healthier lifestyle, highlighting theoretical and practical attributes of different functional foods and how they are utilized globally"--
---
---
Presents the latest scholarly research on the various collaborative efforts to improve the current state of health systems and patient education. Highlighting research methodologies aimed to enrich the quality of available information in healthcare environments, this book is ideally designed for medical professionals, educators, and researchers.
---
---
Outlines the best practices and global strategies to improve patient engagement. This book features a convergence of healthcare professionals and scholars explaining the theoretical insights borne from successful patient education, and the technological tools available to sustain their engagement.
---
---
---
---
---
---