Showing
10
of 117 results for
---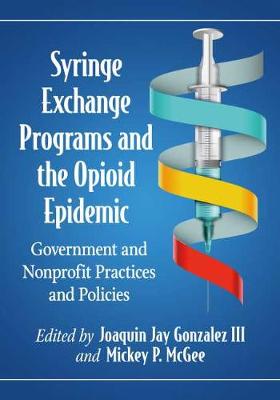 ---
Chronicles the unique ordeals of identical twin sisters Diana and Julia Lockwood. Even among twins, Diana and Julia were especially close and deeply entwined - more than just sisters or best friends, they were like one soul in two bodies. While their total attunement sometimes saved them in unexpected ways, it also eventually destroyed them.
---
---
In past decades portrayals of mental illness on TV were limited to psychotic criminals or comical sidekicks. As public awareness of mental illness has increased so too have its depictions on the small screen. Drawing on interviews with people living with mental illness, this book traces these shifts, placing on-screen depictions in context.
---
---
Born into a Sephardic Jewish immigrant family, Dr Issachar Zacharie was the preeminent foot doctor for the American political elite before and during the Civil War, most notably, for Abraham Lincoln. This biography explores Zacharie's life, from his birth in England, through his medical practice, espionage career and campaigning President Lincoln.
---
---
The foundation of chiropractic care has always been the relationship between the musculoskeletal system and the nervous system. This book provides an in-depth review of the ways in which abnormal movement in the musculoskeletal system (particularly the spine) will result in altered nervous system function and the potential for poor health.
---
---
Created by the Institute for Healthcare Improvement, the Quadruple Aim method is not nursing-specific, but its framework for optimizing health system performance is coherent with the nursing profession today. This book argues that the widespread adoption of the Quadruple Aim could help create a sustainable healthcare system.
---
---
In this revised, updated and expanded edition, the author explores the life of Theodore Bundy, one of the more infamous - and flamboyant - American serial killers on record. This in-depth examination of Bundy's life and his killing spree is drawn from legal transcripts, correspondence and interviews with detectives and prosecutors.
---
---
Studies and clinical trials show that treatment of viral and bacterial infections, as well as restoring a healthy balance to the gut microbiome, can improve symptoms in patients with Alzheimer's disease. This book serves as an introduction to the human microbiome and the role that infection plays in the development of Alzheimer's disease.
---
---
Among the top physicians of the Confederacy, Christopher Tebault distinguished himself as a surgeon during the Civil War. Drawing on his own writings, this first biography of Tebault describes his notable medical education in New Orleans and the ingenuity he used to treat wounds and illness, as well as his struggles against Reconstruction policies.
---
---