Showing
10
of 1212 results for
---
This book applies the psychopathy concept toward the understanding of crime.
---
---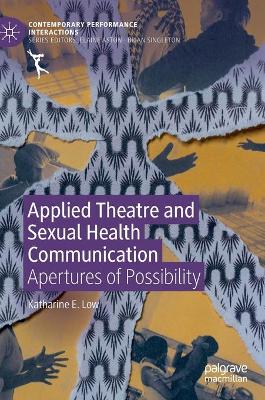 This book analyses the partnership between applied theatre and sexual health communication in a theatre making project in Nyanga, a township in South Africa. we need multitudes of voices, nuanced understandings and diverse spaces in which discussions of sexuality and sexual health are shared, felt and experienced.
---
---
Schizophrenia was 20th century psychiatry's arch concept of madness. Yet for most of that century it was both problematic and contentious. In doing so, it opens up new ways of understanding 20th century madness.
---
---
This book sheds new light on the political battle to define and construct obesity as a policy issue. This insightful work will interest scholars of interpretive policy studies, critical public health and science and technology studies.
---
---
The contemporary psychiatric approach to trauma, encapsulated in the diagnostic category of PTSD, has been criticized for its neglect of the political dimensions involved in the etiology and treatment of trauma.
---
---
---
The Nocebo Effect documents the transformation of normal problems into medical ones and brings out the risks of this inflationary practice. One notable risk is that people labeled as sick may find themselves living up to their label through the alchemy of the nocebo effect.
---
---
This book provides an appreciative, sociological engagement with accounts of the embodied practice of self-injury. It shows that in order to understand self-injury, it is necessary to engage with widely circulating narratives about the nature of bodies, including that they are separate from, yet containers of 'emotion'.
---
---
Built on presuppositions about failsafe system-design, risk elimination, and human fallibility, the patient safety programme introduces new problems and safety threats in clinical practice by devaluing practical forms of reasoning and the trained safety dispositions of clinicians.
---
---